Advantec's Client Services Director Kevin Galway takes a look at how some retailers are pushing the boundaries of fulfilment and shipping with same-day delivery…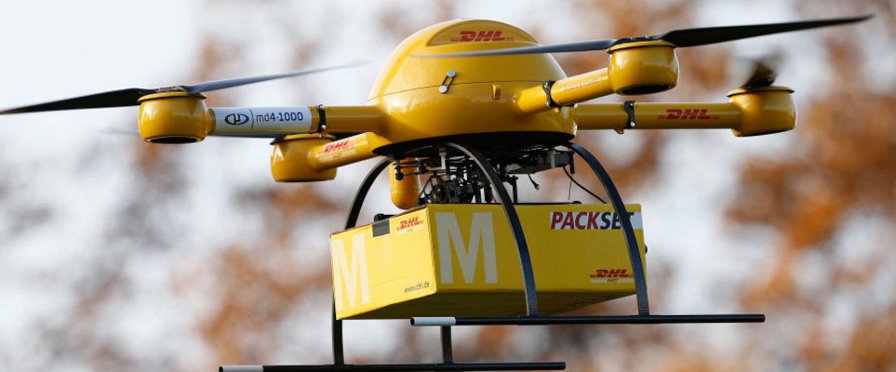 Ecommerce has now become a mature industry, but one that's still evolving at a rapid pace to appease the appetite that UK consumers have for shopping online.
Retailers have transformed significantly; website functionality, customer service, warehouse & fulfilment have all advanced to provide constantly improving consumer experiences necessary to stay competitive.
Now, retailers are pushing the boundaries even further with the next big thing – same-day delivery.
Pushing The Boundaries
One of the first such offerings came from Argos with its 'Fast Track service' which launched in December 2015, and saw them offering same-day delivery as standard.
At about the same time, Amazon was rolling out its 'Prime Now' one-hour service to Manchester, following its first offerings in London, Newcastle and Birmingham. Amazon also hit the headlines after (trying to be extremely secretive) trialling drones in the Cambridgeshire countryside for home deliveries. This service hasn't rolled out… yet.
Retailers (and customers) see delivery as a big differentiator; certainly the retailers with budget big enough to trial same-day delivery.
Customers want more flexibility and certainty on how and when they receive their goods from point of order. A move toward faster delivery is not unexpected in the rapidly changing world of ecommerce. It's not just about speed, but also precision, choice and ultimately control for the customer.
How soon same-day delivery will become ubiquitous is unclear; however, what is clear is that the smaller merchants are going to have to keep up in the evolving marketplace.
There are a few questions that arise from this too, could we see the demise of click and collect as a service? Only time will tell us that, but click and collect is a popular choice with consumers due to the flexibility it offers them. And if consumers still want it, retailers surely have to offer it?
Same-Day Shipping
Amazon Prime offers free same-day shipping on more than 1 million products in 27 city areas and, through Prime Now, free two-hour shipping on more than 10,000 products in two dozen markets.
Amazon is not the only big retailer to be adopting and building enormous infrastructure that paves the way for same-day delivery requirements. Wickes has partnered with On The Dot to provide same-day or nominated / precise hour delivery for about 70% of its product range.
Instead of customers coming into store within an hour to pick up a product using Click & Collect, On The Dot picks up the product and couriers it to the customers instead, for a charge of £9.95.
On The Dot is available throughout the UK in most major cities and towns, with new postcodes being added all the time.
ASOS, Boohoo and New Look have all recently launched a new delivery service called 'precise delivery'. This allows the customer to select a 1-hour delivery slot, and it's likely these larger retailers especially those with local warehouse hubs and high street presence, will soon be offering same-day delivery.
It's clear to see that Amazon has been at the forefront of same-day delivery, forcing many retailers in the United States to turn to startups like Deliv to meet customer demand.
There are other ways in which retailers are enabling themselves to adapt to the climate. Sainsbury's have joined in the melee of same-day delivery, but with a caveat; there is a minimum order value of £25 and orders under £40 will be charged a max. £9 delivery fee, and the earliest delivery slot is 6pm.
It is worth noting that getting same-day deliveries out is a huge task, which is why with the majority of retailers need the order before midday, so they can pick and ship the goods.
Argos on the other hand don't seem to have a cut off for same-day delivery, and offer four time slots to receive your order that day. With an Argos store in most major towns it's not surprising these giants are hot on the heels of this service. They have the stock sat in a warehouse / store not too far away, so why not push the boundaries and get the product out same-day – all for £3.95!?
Argos is probably a bit of an exception given it's size, and with Sainsbury's now owning Argos and installing Argos outlets in Sainsbury's stores, this could lead to a real boom in convenience for the retailer. Order at Argos, collect at Sainsbury's whilst popping in for a shop, or delivery to home in 4 time slots. Surely this could change the face of convenience – for those that like shopping in Argos and Sainsbury's at least!
Hubs & The Future
For other retailers, especially smaller ones or pure play etailers the same-day delivery service will be a huge challenge. These retailers would essentially need their stock located at lots of distribution hubs throughout the country, and actually be in stock, for the challenge of getting a product out via same-day delivery.
This has such huge financial & stock implications that most won't be able to offer this complex logistical service effectively, if at all. Therefore I expect for the foreseeable future that same-day delivery is only going to be offered by the big chains, that already have the majority of the infrastructure in place up and down the UK.
However, this logistical challenge can be met by warehouse and fulfilment companies. If the retailer has the stock which can be placed in these hubs around the country, with the likes of On The Dot, Collect+, Deliv (Stateside only at the moment) the face of fulfilment could significantly change in the next couple of years, however this requires significant investment.
Maybe when we sit down and talk to our children, we'll say things like "remember the days of a postcard being left in the door saying someone tried to deliver a parcel?" I think these days are seriously numbered, and the future for ecommerce delivery is extremely exciting for the consumer.