If you want to boost your conversions, increase repeat business and spread your brand awareness through word-of-mouth, your e-commerce site needs to provide a superb shopping experience for users…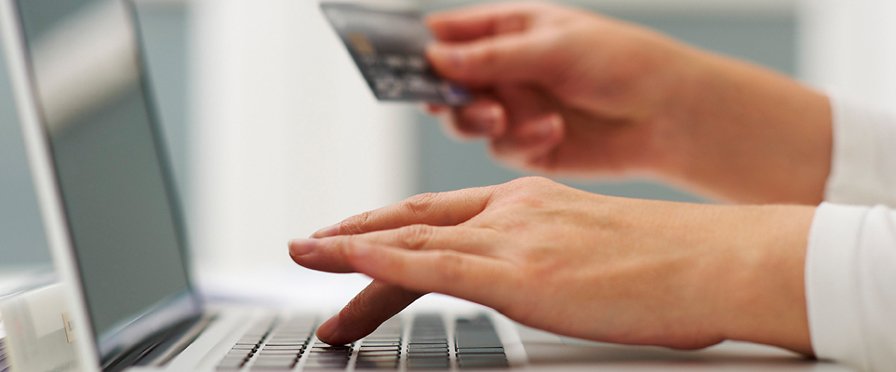 We've talked before about some of the essential features your e-commerce site needs to be successful – but this time, let's look at a few general goals you should be aiming for when designing the 'feel' of your website.
Make a good first impression
Within the first few moments of entering your site, the user should be able to understand who you are, what you do and why they should choose you. If they can't, they're likely to leave without making a purchase (or without even exploring your site at all).
This means your site's design, layout and branding should work to communicate your brand identity, unique selling points, product range and trust signals as quickly as possible – no matter what page of the site the user happens to land on.
When it comes to your visual branding, make sure it reflects your product offering and unique identity as a company. Apple's website is simple, modern, stylish and uncluttered. Asos uses a similarly elegant layout but chooses contrasting colours to make a striking visual statement (and their logo includes the tagline 'Discover Fashion Online', leaving you in no doubt of what they offer before you've even looked at the rest of the page).
Your on-page images and main navigation should also be used as indicators of your product range – particularly the latter, as it appears at the top of the page and is usually the first thing the user will see when the page loads. Take further advantage of this space by placing a USP bar beneath the navigation bar, to highlight the reasons customers should buy from you.
Finally, ensure trust signals are placed in plain sight. For example, you might want to place a link to 'Customer Support' in the topmost bar of your website, above the main navigation. You might also choose to place a customer review counter as one of the points within your USP bar.
Help customers find what they're looking for
Your site needs to make it easy to track down the items the user wants to buy – even if they're not sure what they want to buy in the first place.
Why wouldn't they know what they want to buy? There might be any number of reasons. Perhaps they know what they want to achieve, but they don't know which item will help them achieve it. Maybe they've heard a particular brand is good for a particular product, but the brand manufactures several different models and they're not sure which one is right for them.
In previous blogs, we've talked about how to optimise your on-site search engine and filtering options; but it's not just about matching the user's search query with the right products. It's also about empowering them with the information and tools to help them feel confident in making a purchase.
For starters, make sure your product pages contain as much useful info as possible. Product/ISBN codes help users confirm they're looking at the same item they've come across elsewhere in the past, while stats such as size, weight, dimensions, material, battery life, compatibility with other products/brands etc. are handy for assessing a product's suitability.
These stats can then form the basis for your comparison tools. For example, you might allow customers to select individual products and display them together in a chart.
A good comparison chart should offer meaningful, consistent, comparable and relevant stats, along with 'add to cart' buttons for each product – the customer shouldn't have to navigate back to the product page in order to buy it. It's also wise to provide email and print options, so the user can send the chart to a friend or keep it for their own future reference and compare the items later.
If you're a smaller store with a handful of similar products, presenting comparison information creatively can make the user experience more engaging and intuitive, but beware of confusing the customer or offering a comparison 'solution' that's style-over-substance.
Your site should also have content and features that give customers a greater insight into what the product's actually like to use in real life, and helps them imagine how it will fit into their own life. Original high-quality photos, lifestyle shots, individual product guides, broader buying guides, video demos and customer reviews all help to make your product range irresistible to buyers.
Create positive expectations
Often, the online shopping experience can be filled with ambiguity and anxiety, particularly for customers who are used to the brick-and-mortar shopping experience – and the feeling can linger long after they've clicked the 'order now' button and closed the tab.
Building trust is the key to converting users into customers, but even just letting them know what to expect goes a long way to making their shopping experience a pleasant one. Before they even reach the checkout page, the user should be able to easily find the answers to these questions:
What payment options are available?

What security is in place to keep their details safe?

How will they know if their order has gone through?

What delivery options are available?

How can they send an order as a gift?

When will their order arrive? (Be specific – if different products have different delivery conditions/expectations, make it clear in their product descriptions)

What happens if it doesn't arrive?

Which courier firm is handling the delivery? Do they have a proven track record?

What happens if they no longer want their purchase, or they receive a faulty item? Will they get a refund?
Often, the answers to these questions turn up in terms and conditions and policy pages, obscured by annoying legalese. Give the user a hand and put them in an FAQ page in plain english.
Make sure you're putting out the right expectations, because once you've created them, you're under an obligation to meet them. Estimated delivery dates are no good if those estimates are wildly inaccurate, for example.
The good news is, if you manage to exceed the expectations you've set in the customer's mind, they'll be more likely to recommend you to others. Again though, you have to be accurate with your delivery dates – promising a delivery arrival on Thursday and purposefully delivering on Wednesday won't make you look good if the customer has made plans to be in for the delivery on Thursday.
Make the checkout process painless
Of course, the whole shopping experience should be enjoyable from start to end, but the checkout is where the user is most likely to back out of their purchase, so it's crucial to get it right.
First of all, don't make customers register in order to check out. While creating an account might allow them to speed up the checkout process next time (and provide you with some useful contact information for your marketing strategy), most customers want to just complete their purchase as quickly as possible. They don't want to have their personal info stored in your database, they don't want to be spammed, and they don't want to have to remember yet another password.
Instead, let customers check out as a guest – even if the email they use is registered to an account – and ask them to sign up at the confirmation page.
As with the rest of your site, buttons and links in the checkout should be clearly signposted, placed correctly, spread far enough apart to negate accidental clicks, and provide visual feedback so your customers know your site is registering their clicks and taps.
Try to leave out any forms which aren't necessary for processing the order – you'll not only help to reduce the number or forms (making checkout quicker), but you'll also avoid alienating buyer who are more protective of their personal details.
–
And there you have it – four general goals to help you improve your website's user experience. Remember, your ultimate goal is to sell products, so don't get caught up in design for the sake of design. Instead, make sure you're developing a web site that facilitates product sales through ease and enjoyability of use for the customer.