It's the New Year, and so it's time to start to think about the year ahead. I love this time of the year because it's a time to hit refresh – to reflect on the year gone by and to start to look forward.
Looking back over the last twelve months, there has been plenty to challenge the marketing world. Six-second ads, getting used to a new AdWords interface, the rise of smart home devices, and the preparation for the GDPR changes next year – to name just a few.
There has also been plenty to inspire us; John Lewis kept us guessing with the mysterious 'Under the Bed' Twitter account in the lead up to Christmas, and Heineken released a social-experiment ad with a well-timed political message.
So, as the year draws to a close, I want to reflect on 2017 and on four brands whose thoughtful campaigns have inspired us as we move into the New Year.
Wall Street's 'Fearless Girl'
Easily, the standout campaign of 2017 was the Fearless Girl – unveiled in March for National Woman's Day. It was iconic from the moment it was first seen by the Wall Street commuters, and almost a year later it is just as impactful as it was that winter morning.
The statue, organised by State Street Global Advisors placed the firm as leaders of an existing global conversation. And used the opportunity to encourage the companies it invests in to improve the imbalance of women sitting on corporate boards.
The Fearless Girl dominated social media – with many posing beside the young girl to join in with the standoff against the famous Charging Bull. According to Adweek, the girl received over 1 billion Twitter impressions in just 12 hours.
This is a reminder that the right message, at exactly the right time, can make a huge emotional impact.  There is no such thing as a brand without values, so stand up for what you believe in and get involved with the conversations that mean the most to you.
Burger King's 'Home of the Whopper'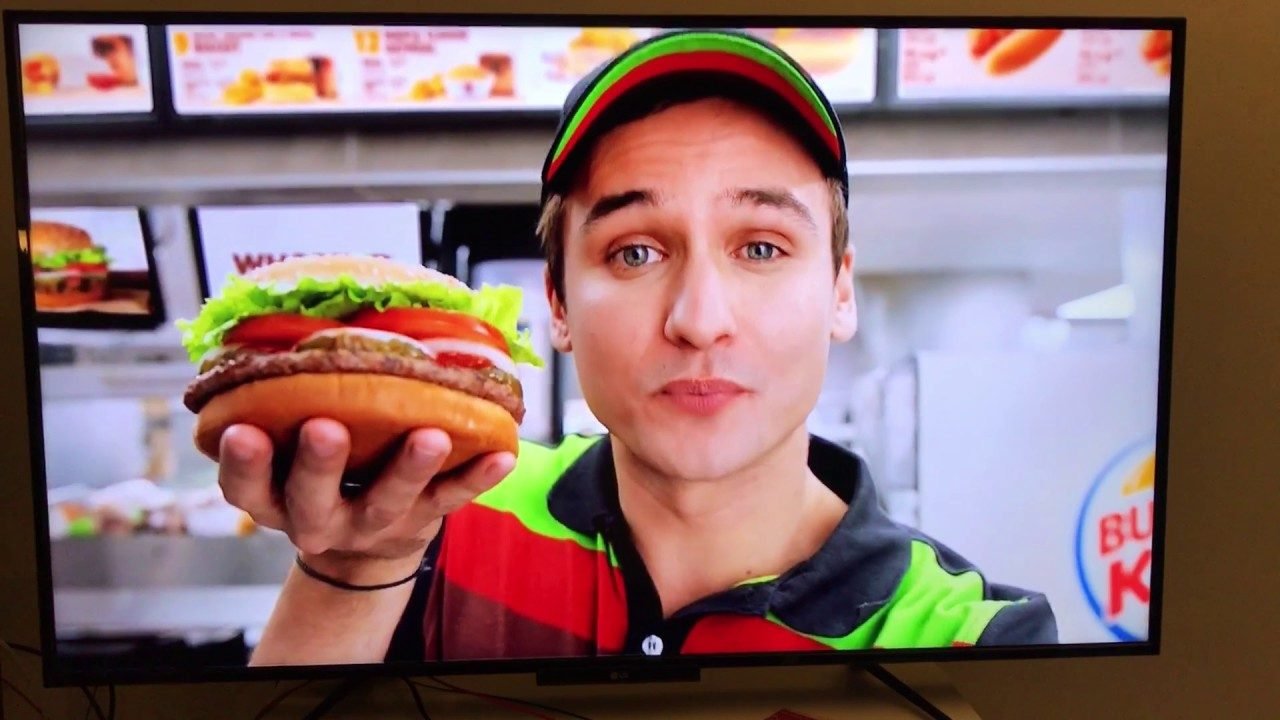 With the rise in smart home technology growing this year, it was only a matter of time before someone figured out how to get it involved in their next campaign.
This year Burger King released a fifteen-second ad, which simply asked – 'OK Google, what is the Whopper Burger?'. This short ad automated a response from any smart home device that heard it. Launching the Wikipedia page for the famous burger, and reading reams of information to its unexpecting owner.
It lasted just three hours until the ad was shut down by Google.
Okay, for some it's a little intrusive, but it's also quite funny, it's memorable, and it's fresh.
Home technology puts marketing in a new phase and raises so many questions when it comes to the future of search. This is a stunt that can be never really be done again by Burger King, or any other brand for that matter.  But this campaign reminds us to get creative with new challenges and to not be scared away by them.
Wendys Twitter
*looks at logo on bag*

You failed. https://t.co/DStUGEySbF

— Wendy's (@Wendys) December 6, 2017
Wendys' Twitter has kept me entertained all year long. Whether they are engaging with their followers, promoting a new product or tweeting about their competitors, they are fearless.
The best of all their social media work this year has to be the #NuggsForCarter saga – where Wendys' challenged one Twitter user to receive 18 million retweets for a year's supply of chicken nuggets. So far, he has received more retweets than that famous Oscar selfie.
Wendy's makes a point of talking to their followers rather than at them, and from the engagement, they have received this year, that's a way of thinking that a lot of brands would benefit from. Okay, we can't all be as fearless as Wendys, but we can certainly use social more for what it's there for – to be social.
Spotify's Goals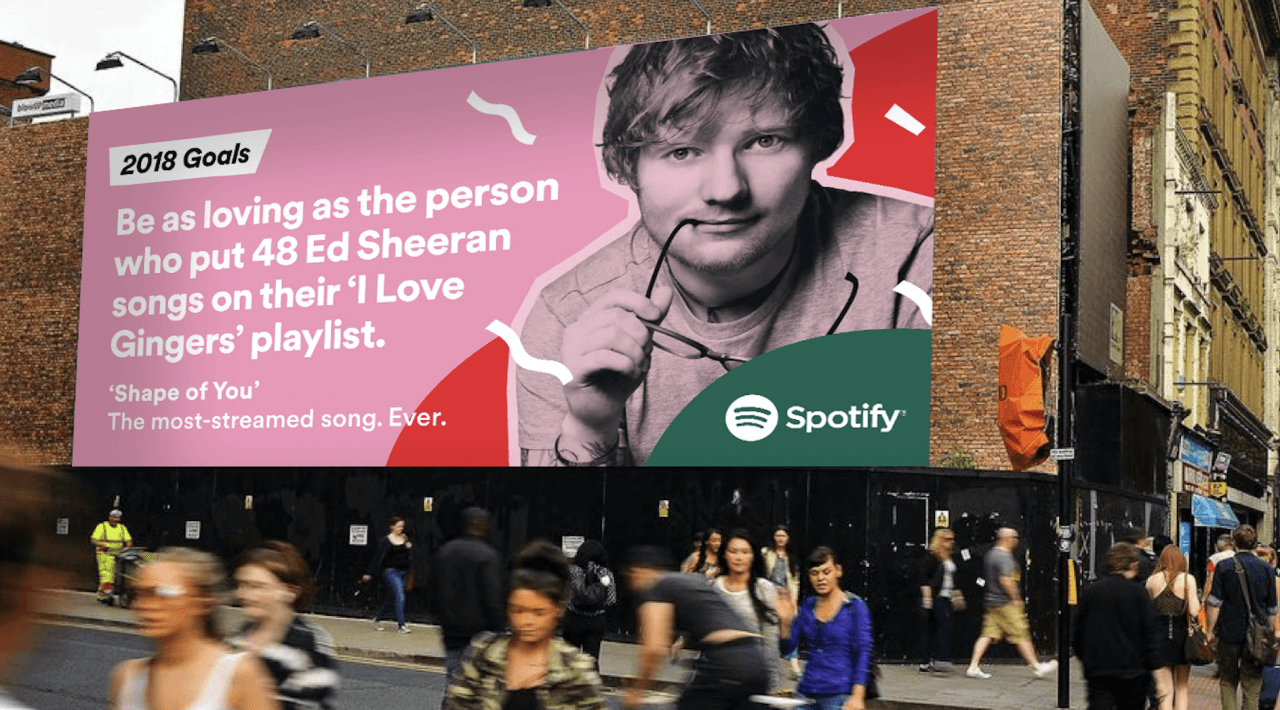 Spotify closes the year with its biggest campaign of 2017 yet, and it was well worth the wait. This new campaign finds a creative way to work with data and adds a spin to some of their most intriguing findings. From the most streamed songs to the strangest playlists, this is a campaign sure to entertain anyone who comes across it.
Spotify's creative use of their data is a lesson to us all that it doesn't have to be dull. Almost all of us have access to our own data, and with the right thinking, Spotify shows that it can be transformed into something fun and engaging.
2018 resolutions:
Get involved in the things that matter to you

Embrace new challenges

Have fun with your audience

Be thought-provoking