My first Airbnb apartment was a tiny flat tucked away somewhere in the heart of Paris. The door to the apartment was down a side street (only found with a local's directions and keys hidden inside their postbox). Inside, there were photographs of my host's family on the walls, and her clothes were in the cupboard. It definitely wasn't a hotel, it was somebody's home – and I loved it.
Airbnb started in 2008 when two housemates couldn't make ends meet and decided to rent out an air mattress or two on their floor. Nearly 10 years later, and despite a plethora of backlash, Airbnb has welcomed over 160 million guests (Beyoncé making up one of those), launched in 191 countries and listed the whole of Sweden as up for rent.
So how have two housemates managed to convince millions of people, including me, to ditch the traditional way we travel and stay in stranger's homes instead?
My answer? Very clear, very consistent marketing.
Airbnb's approach across all platforms is playful, inclusive, some might say it's a little bit whimsical but most importantly, every decision is informed by their brand statement – 'Belong Anywhere'. 
I want to take a look at how these two words have informed some of their most successful marketing, from memorable PR stunts to social media strategies, and how we can all learn a little something from Airbnb…
Proving the point with experimental marketing
Why there's a house floating along the Thames http://t.co/cKqsmNs0I9 @Airbnb pic.twitter.com/kO1BCvkXUU

— LP Architects (@LiptonPlantArch) May 18, 2015
Airbnb are no strangers to an online competition, but two years later and people are still talking about that floating house.
In case you didn't see it, to celebrate the passing of the Deregulation Act (a law which made Airbnb legal in London) the company made a house which set sail down the Thames. After a week of bobbing along the river, the competition winners had the opportunity to stay a few nights inside the house, proving that you can belong anywhere – even if that's under London Bridge!
Anyone walking across the river would've seen it and the results from the exposure both online and around London were evident. Over 73,500 people visited Airbnb's website as a result of the campaign, with almost 30,000 of those being new visitors to the site.   
Okay, not all brands have the budget to pull off a campaign of this size, but experimental marketing doesn't have to be large scale to work. There's definitely some inspiration to be taken here – don't be afraid to get your results differently.
Establishing community with testimonials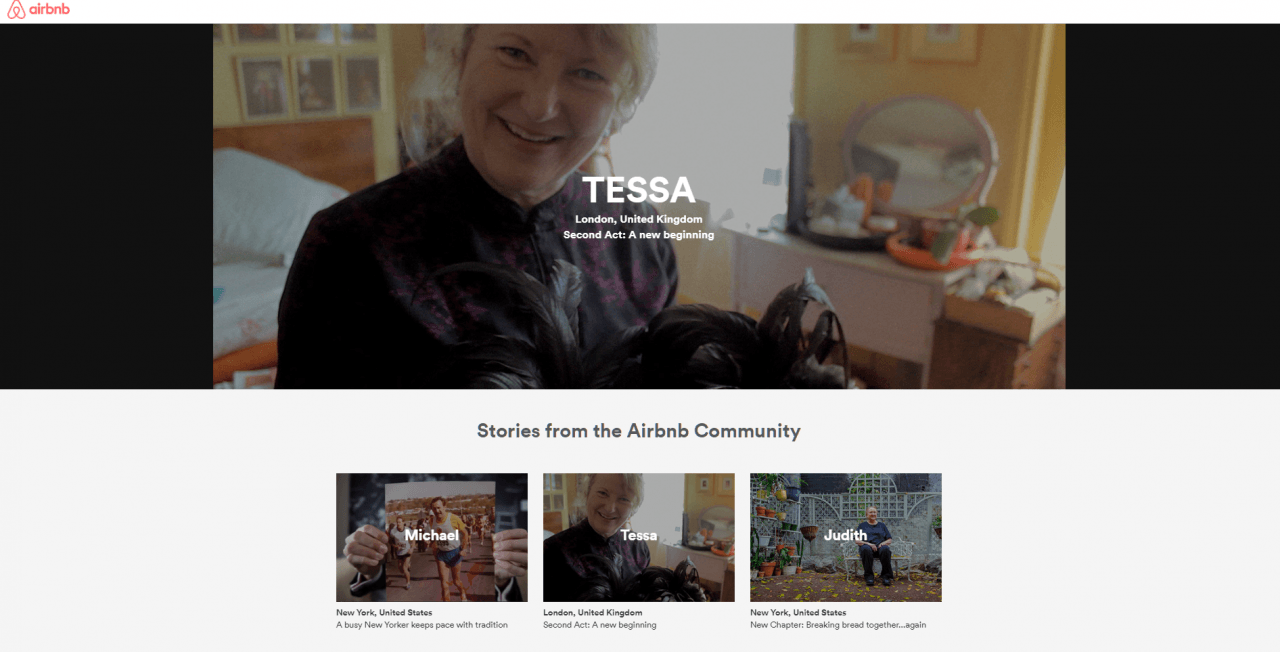 From 'opening doors in times of need' to 'new beginnings', Airbnb Stories reveal how belonging to the Airbnb community has changed the lives of hosts and guests alike. By teaming up with local directors and photographers, this campaign acts on the message of belonging and makes a now billion dollar business feel local.
This campaign is almost a throwback to where Airbnb all started, and you can easily imagine those two housemates being featured amongst these hosts.
Airbnb Stories challenges what we've come to expect from the age-old customer testimony, and it's well worth thinking about how this fresh approach could be applied to other traditional marketing activities we often engage in.
Sharing experiences with user generated content
Airbnb's Instagram is a collage of experiences – of family picnics and boat journeys, of mountain hikes and road trips. Despite the seemingly ordered aesthetic, the majority of images on their feed are taken by Airbnb guests and hosts. Much like Airbnb Stories, this user generated content continues to connect an online community and shows just how much 'Belong Anywhere' is truly embedded in all of their outputs.
Airbnb have also cleverly added a 'Book from our feed' element to their Instagram, which allows you to check out the availability of the homes that are featured (could their social media game be any stronger?).
So… What can we learn from Airbnb?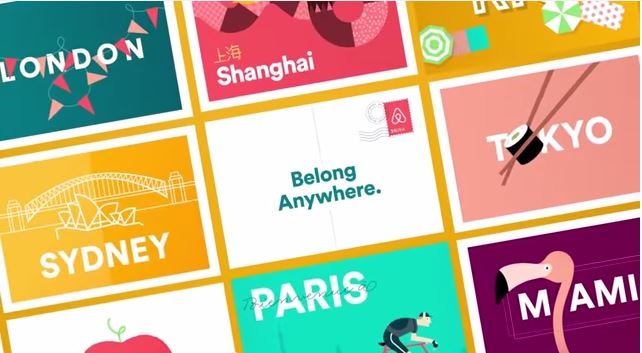 In my opinion, Airbnb has set the bar for all of us when it comes to marketing a brand.
In the past few years, we have seen a significant change in the way consumers interact with brands. Gone are the days of sitting at a desktop with just a few tabs open at a time. Now, with more than half of internet use taking place on our mobiles, users flit between apps, internet browsers and instant messaging all in a few seconds.
'Belong anywhere' informing Airbnb's marketing creates clarity.  So whether you're browsing their social media feeds during your commute home, reading their blog whilst you're waiting for the kettle to boil or walking along the River Thames you know who they are and what they're about. And that is definitely something we should all aspire towards.
Elena Pearce – Digital Marketing Executive