404 error pages can appear on your website for any number of reasons, the most common being either a broken link or removed pages.
Having too many broken links on your website doesn't just cause issues for organic rankings, but it also presents a bad user journey for the website. Users can switch off if they cannot find what they're looking for easily, leading them to look elsewhere.
404 Error Pages don't always appear because of a problem with your website, though. It could just be that a web address has been typed in wrong, so even if you're confident that your website is structurally sound, you need to be sure that you have a 404 Error Page that redirects users to where they need to be.
What Is A 404 Error Page?
A 404 Error Page is part of a long list of HTTP error codes that exist, from 100 – 599 (that's a lot of errors). Often, the page may use friendly language to display the error on the front-end of the website, perhaps stating that the page simply can't be found, or suggesting to the user an alternative page to visit. So, you may have encountered a creative 404 page without even realising that's what it is.
Websites are built to engage with an end user, to (hopefully) convert them into loyal consumers for your brand! And if your website is missing a few of the basic essentials that presents a better user journey, you may find your consumers disengaged and bouncing off your website and heading off somewhere else for what they want.
Creative 404 Error Pages
Your website should be built with a 404 page as standard, but choosing to be creative with it is entirely your choice. Here are a few of our favourite examples:
DashThis
You already know that we're big fans of DashThis, the automated marketing reporting tool that streamlines communication between agency and client. This 404 error page shows their personality, creativity and (importantly) directs the user to where they think they might need to. It's fairly simple design wise – but the clever use of copy and imagery related to *ahem* Lord of the Rings, makes it memorable.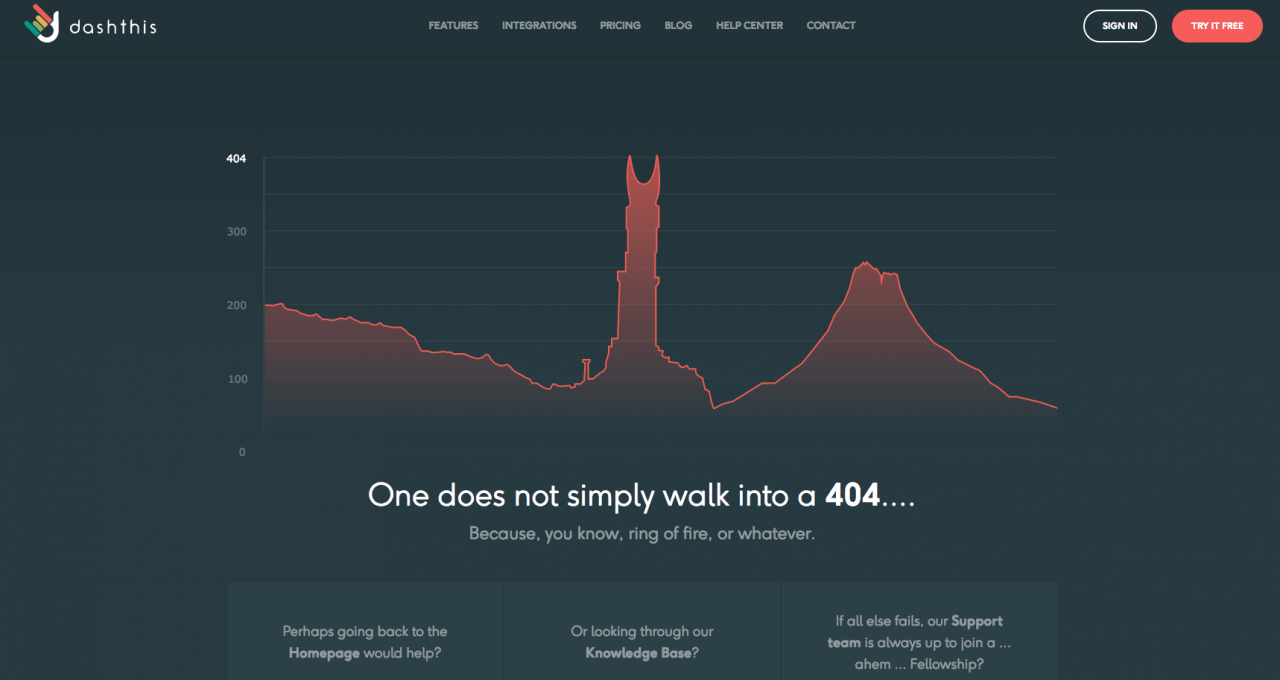 Not Found
An initiative set up to encourage website owners to make better use of their 404 pages. Notfound.org helps people make a difference in the world. Thousands of children go missing every year across Europe, NotFound's project will share a picture of a missing child on your website, automatically on every 'page not found'.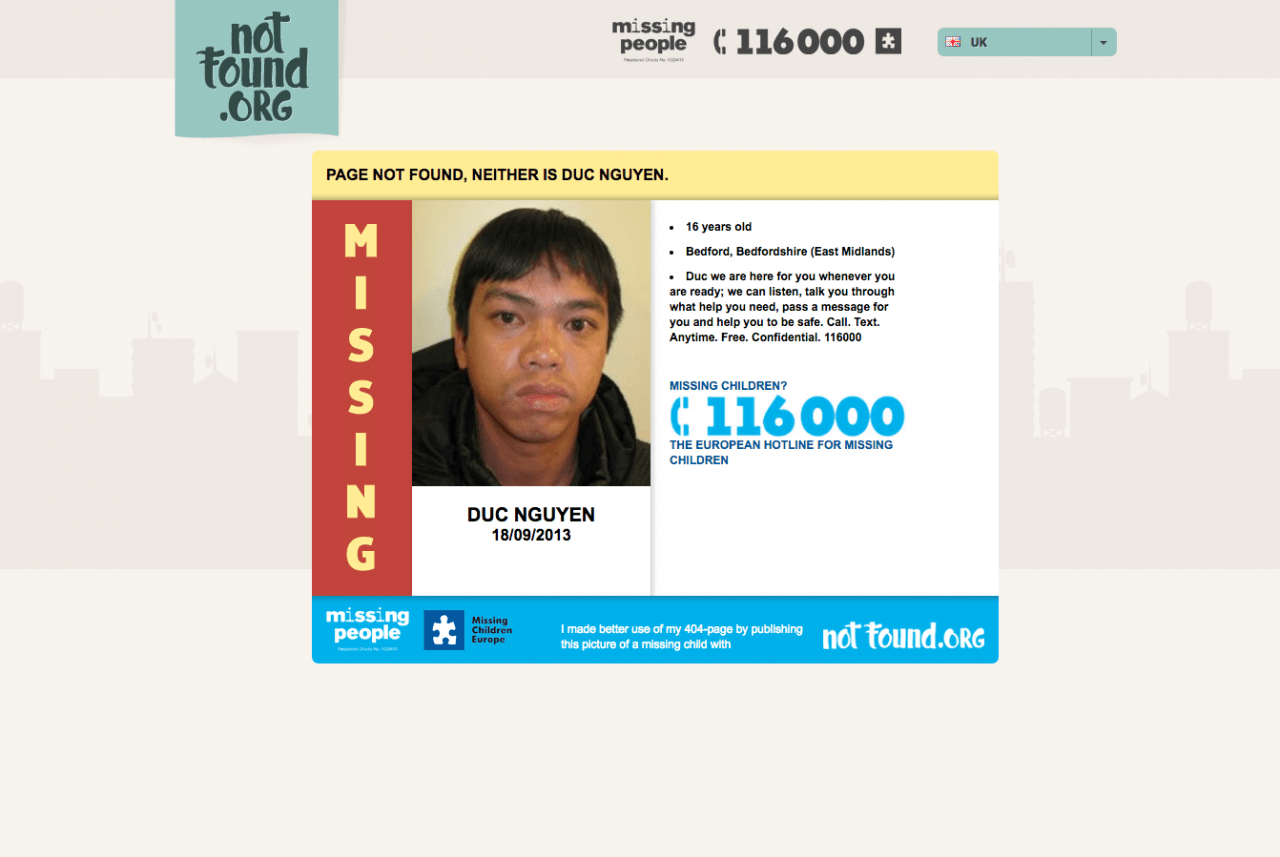 Nouveller
A creative hub started by a one-man band produced one of the most well-known 404 Error pages. Famous for its random ability to throw you to YouTube videos related to Jurassic Park and if you say the magic word, well… who knows what will happen.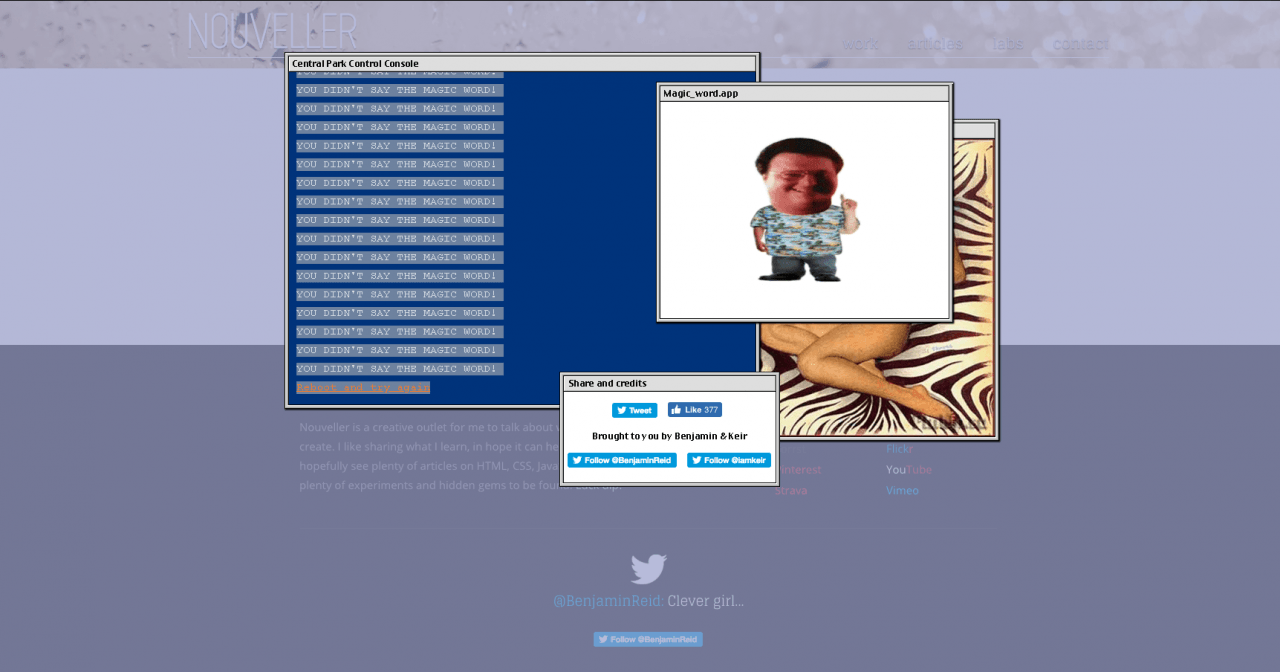 Spotify
It's no secret that good design can do wonders to win a web user over. Spotify's simple but stylish 404 page offers to resolve the error, whilst also appealing to the nostalgic, music lover with this clean design. With on-trend pastel colours and poetic copy, this is a 404 done right.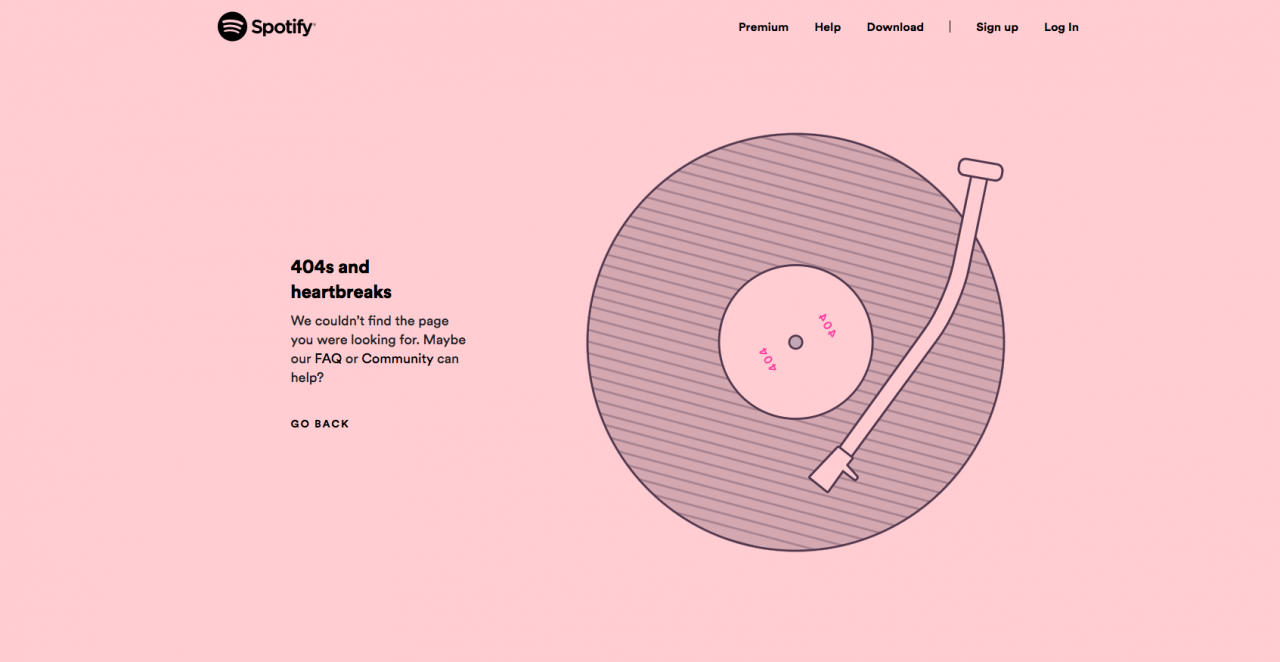 Innocent Drinks
When it comes to digital content, there's no denying we love everything about Innocent Drinks.  I suppose we shouldn't be surprised then that their 404 page is as entertaining as their latest tweet. With their usual 'innocent' tone, they offer an alternative 808, which is 'twice as fun'.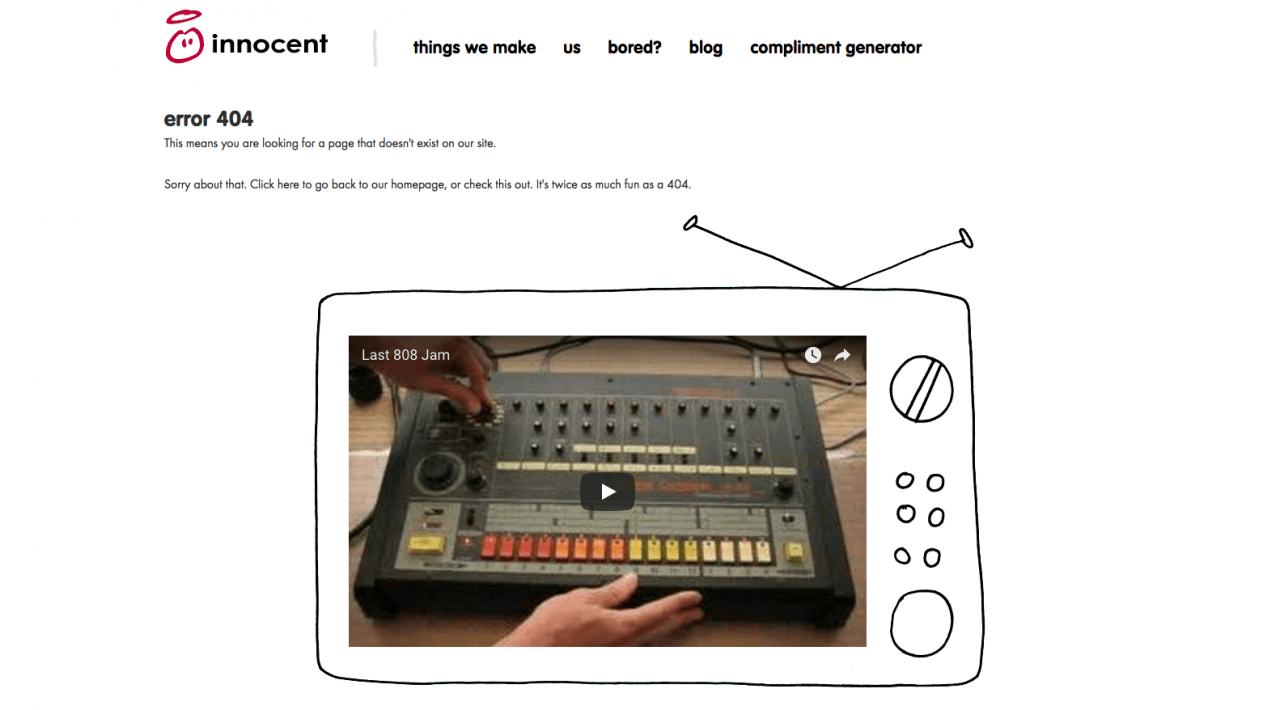 Dr Martens
A 404 doesn't always have to mean a bad user experience. Dr Martens solution is simple. By offering a search bar, users can carry on browsing their website without getting overly frustrated. With this and the on-brand, badass graphic, Dr Martens' 404 page is nonchalant and almost as cool as their shoes.