Why choose finance?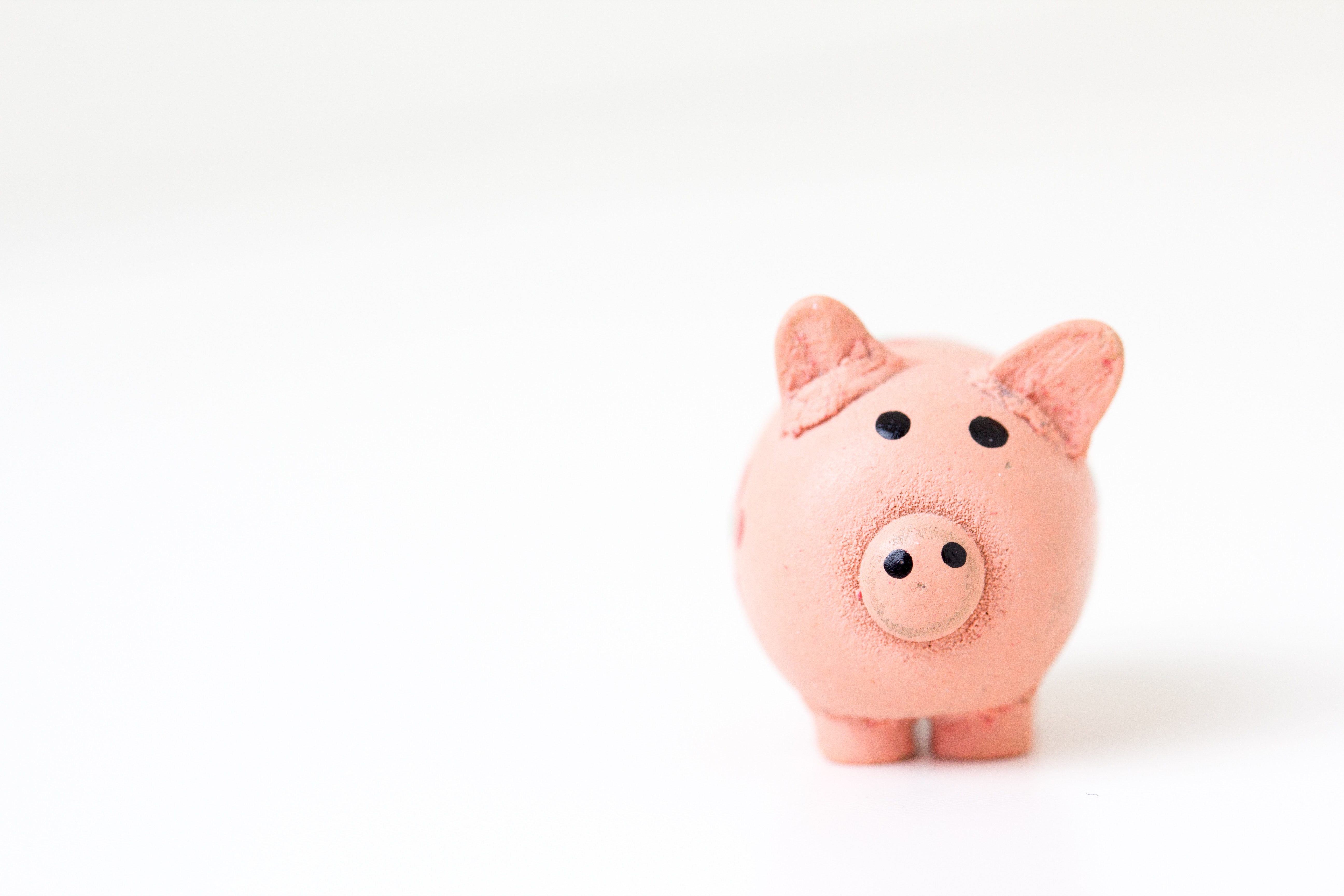 'Pay by finance' and 'pay by credit' options have started making more regular appearances within our checkouts in recent years. Offering finance has become commonplace from multinationals to SMEs, and is often seen as an essential tool for revenue growth.
If you haven't jumped onto the bandwagon yet, for whatever reason, it's worth weighing up the potential benefits that providing a finance payment option on your ecommerce site may provide for your business. 
Many mistake these finance options as only being beneficial to those companies selling the big-ticket items – think cars, furniture and electrical goods for example. However, finance options can work really well for a range of product and service styles including clothing, perfume, jewellery and sports retailers as well as services such as dentists and travel providers. 
Appeal to a wider target audience
One key benefit of offering finance and credit payment solutions is that you can attract a far wider audience. If you segment your target audience by buyer behaviour, you will notice that different segments may prefer one payment method over another.
One of the most prominent forces on buyer behaviour is disposable income. Shoppers that have less or budgeted disposable income may be more inclined to purchase a product from a retailer who offers more flexible payment options.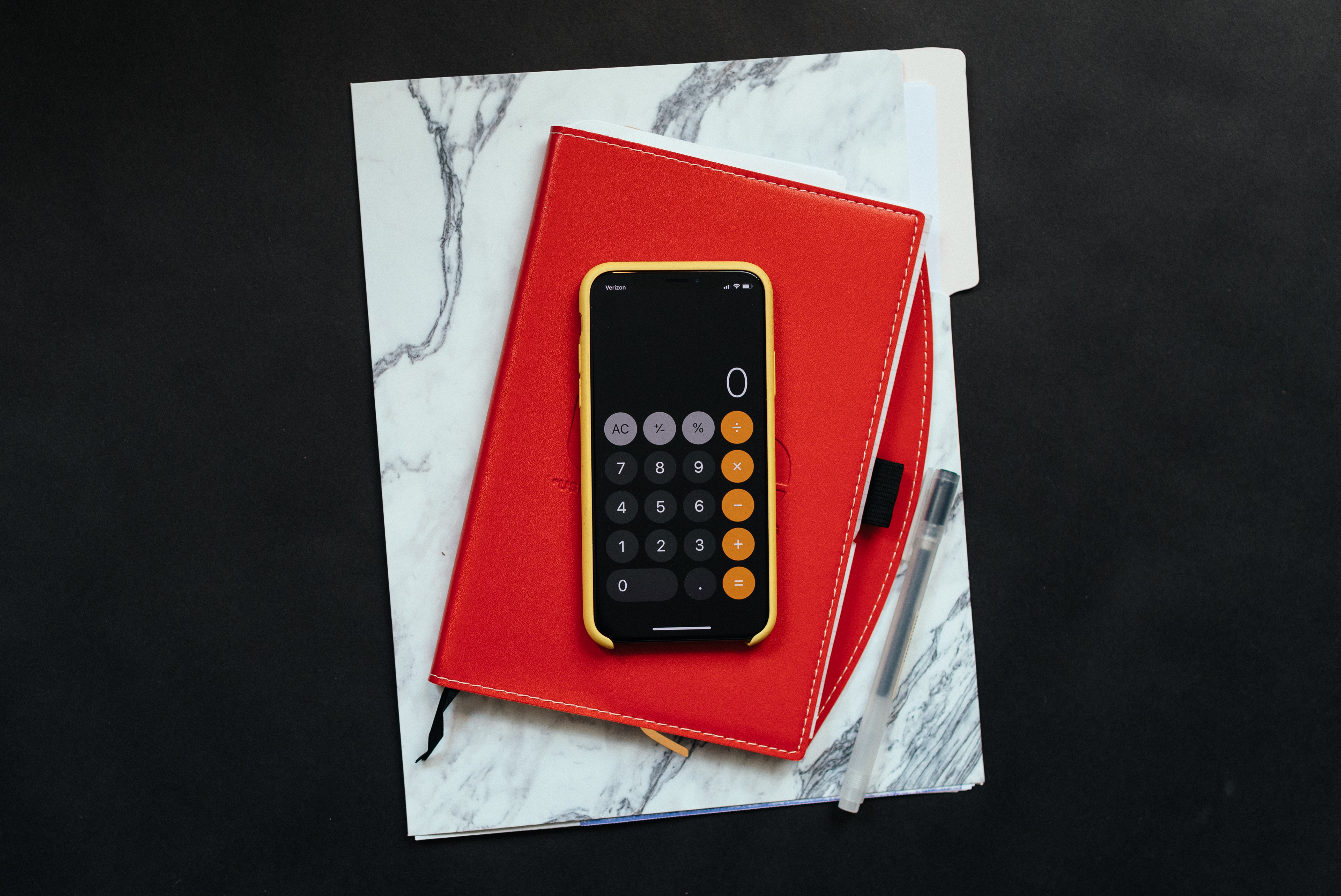 Whether that be splitting the payment over an agreed period, or delaying the payment until a later date, it means that the customer doesn't have to part with a large amount of money in one hit whilst giving them time to plan their finances.
Overall, this reduces friction associated with payment at the checkout and in-turn allows your products to become more affordable to a wider target audience. 
Excel in convenience
You also need to consider convenience – in a world where everything is becoming increasingly 'convenient', this is where you can really prove that you can keep up.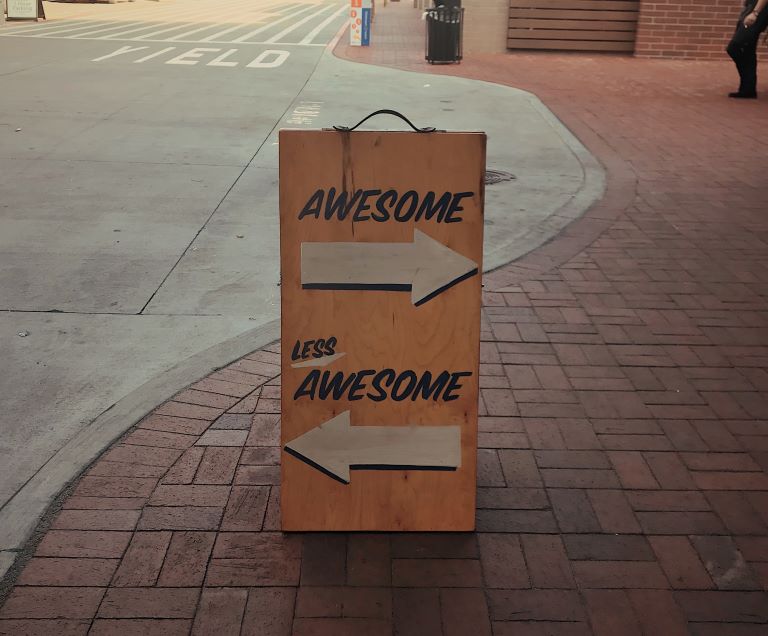 Customers demand simplicity in the service that is provided, and therefore convenience plays an important role in the customer's decision making journey. 
If a customer sees a product or service that they want or need sooner rather than later, but it's not something they want to pay for outright, finance and credit pay means that the customer can have access to their purchase quicker and worry about the finances later.
A boost in customer loyalty
Customer loyalty can culminate from a few things, but if you want to achieve a deep-rooted loyal group of customers you have to meet and exceed their expectations across the board. 
By offering finance, you demonstrate a customer-centric approach to how people make payments. The more you meet the customer's needs when it comes to making payments, the more they will trust and rely on your for future purchases.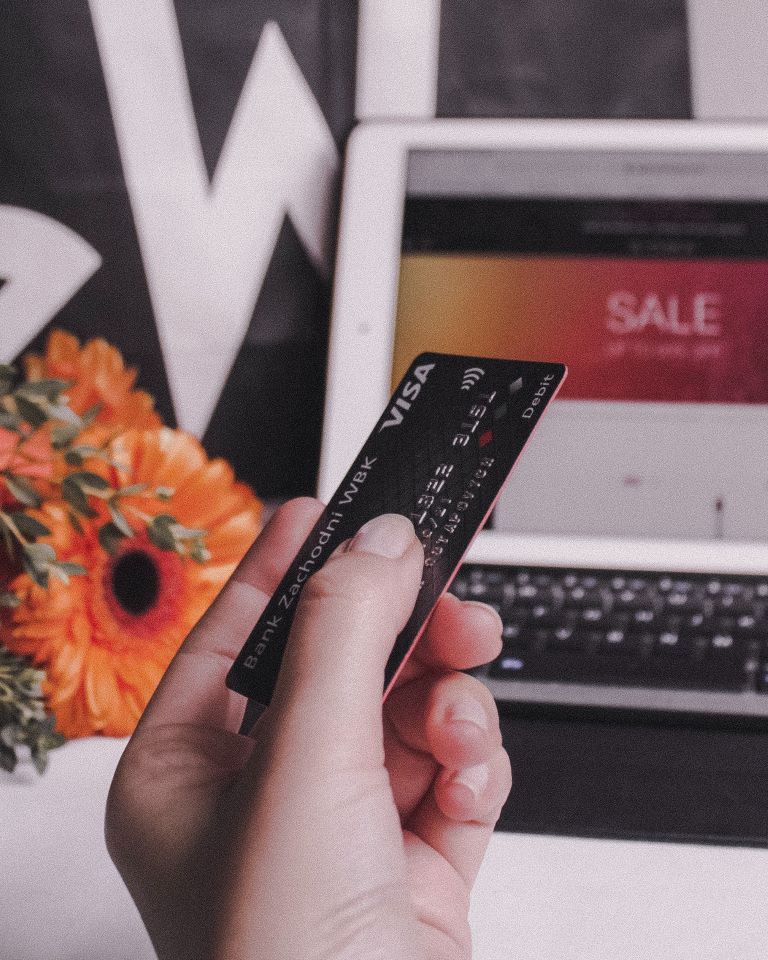 Getting ready to accept pay by finance or customer credit
Before jumping into deciding to offer your customers finance and credit options, there are a few necessary and important things that you'll need to do.
The first is to determine whether you will need to get yourself authorised by the Financial Conduct Authority (FCA) and whether you do this on a full or limited permission basis. The FCA ensure that businesses operating in financial markets are operating honestly, fairly and effectively.
If you want to carry out regulated financial services or offer credit to your customers, you must be FCA authorised, either on a full or limited permission basis. If you're not sure which one is right for you, the FCA has a handy guide. It's worth pointing out, particularly if you are browsing the web for a potential financial service provider, that the process of obtaining FCA authorisation is not always a quick one and there are many requirements that you must meet in order to be approved.
Every business will have different requirements and will need to research their authorisation responsibilities individually. The FCA has lots of information on its website to help you decide what credit options are right for you. Some applications can take up to and over 12 months, so do bear this in mind.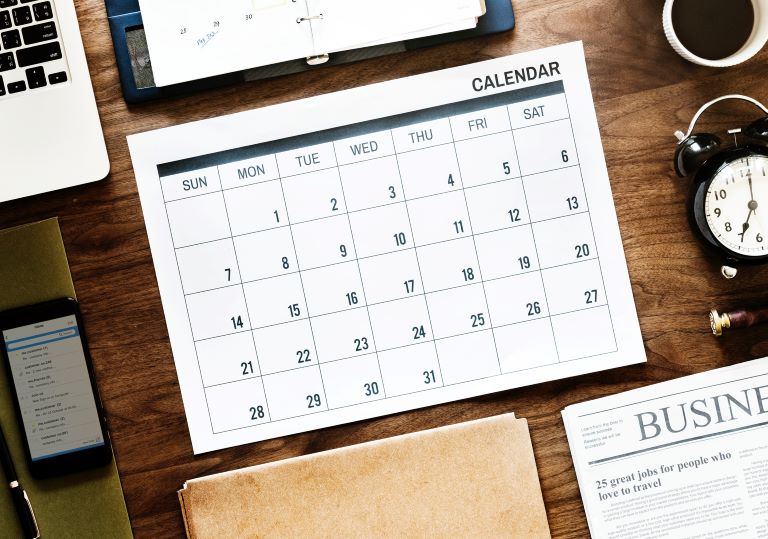 If you are considering offering credit but the time and cost involved are putting you off, there are some alternative options that are exempt from FCA approval. 
If you opt for a service provider that can offer consumer credit via instalment-only credit agreements, then this opens the door to offering pay by credit options without having to obtain FCA authorisation. 
This is a great option if you are awaiting FCA approval or are looking to test the waters to establish if offering finance is something that is going to work for your business. 
In order to do this, your instalment credit agreement must meet the below criteria  (information taken directly from the FCA website):
Must: 
be repayable by no more than 12 instalments within no more than 12 months

be a borrower-lender-supplier agreement (that's to say, it must finance the acquisition of specific goods or services)

be for a fixed amount
Must not:
be an agreement financing the buying of land

be a conditional sale or HP agreement

be a pawn agreement

contain charges or interest (for example, there can't be an admin fee)
Choosing a finance provider 
When it comes to searching for a finance provider that works for you and your business, you certainly are spoilt for choice. There is a vast selection of providers out there, some you may have heard of, others you may not have; they are all unique in their offerings.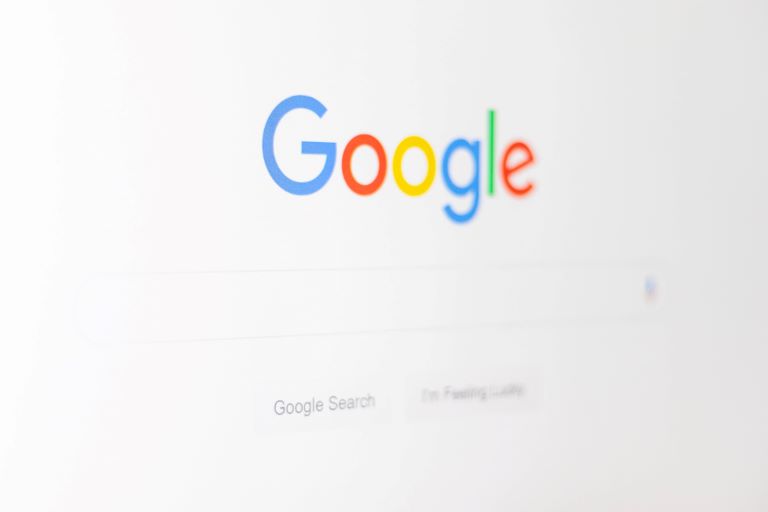 Take time to find what is right for you – don't just go for the bigger name brands on first glance. Look around to establish:
The type of credit or finance being offered

The interest rates

The repayment terms and periods

The cost, ease and expertise required to integrate into your current platform

The fees

Security and compliance

FCA authorisation
Be aware that some provider's websites will be fairly transparent about all the information you will need to answer the above, however for some you will need to request a quote or make an enquiry to find the right information.
We have put together a quick guide to just a handful of finance providers that you may wish to consider. Please be aware that pricing may vary and is true the time of this article being written.

Throwback to the year 2005 and the online payment provider Klarna was born in Stockholm, Sweden. Over the past 14 years, Klarna has come a long way in creating an online payment service that is revolutionising the way that we make payments online.
Klarna has become a much-loved favourite amongst many online merchants across the world, forming global partnerships with big-name brands such as H&M, IKEA and ZARA. Over 130,000 merchants across 14 different countries have jumped onto the Klarna bandwagon, and it's no wonder. 
Gone are the days where we have to wait for payday to roll around before buying a new outfit for a special occasion, put off dentistry work to avoid an enormous bill or save for months to buy a new sofa. Klarna is all about providing payment solutions that not only work around the customer but also works around your business. Whether your products and services have an average spend of £50 or £2000, by offering three distinct payment options to businesses, Klarna ticks all the boxes.
The beauty of Klarna is that there is zero-risk to your business. As the merchant, you still receive the payment upfront even if the customer fails to make a payment. 
Klarna can also be integrated as a payment gateway.
What do they offer?
In addition to a simple 'Pay Now' method, Klarna offers three payment options:
Pay later in 30 days

Pay later in 3 instalments 

Slice It (traditional finance)
Pay later in 30 days
Waiting for payday to purchase those shoes that you've been eyeing-up can become a thing of the past with Klarna's Pay later in 30 days. This works as a free payment delay, so essentially customers can try before they buy. 
Despite the name, as a merchant, you have the choice as to whether you would like to offer your customers either the pay in 30 or 14 days option, which both work on a completely interest-free basis, even if they make a late payment. Klarna state that this is the perfect fit for a typical order value of £75, and for purchases up to £250, making it a popular choice amongst online fashion and homeware retailers.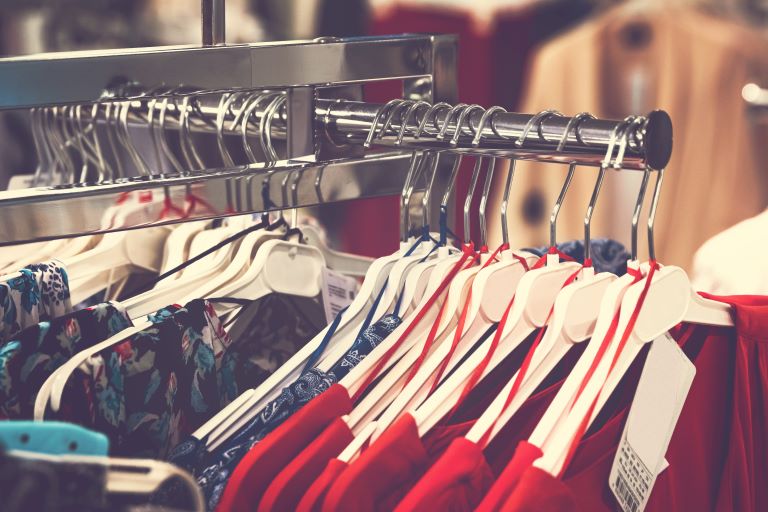 The customer chooses Klarna at the checkout.

Klarna conducts a soft credit search that looks at the customer's credit history and checks that the customer is over 18. There will also be an eligibility check, to ensure that the customer is not an existing Klarna customer that is yet to pay an outstanding Pay later purchase. 

If the customer is eligible for Klarna, they will be accepted and the merchant will then send the customers their goods.

They have 30 days, or 14 days, from the day that the product is shipped to make a payment, which can be managed within the Klarna App, or return the goods without being charged. 
Pay later in three instalments 
Pay later over three instalments is a little different. It does exactly what it says on the tin – the full payment is broken down into three payments over three months, with the first of the three payments being taken on the date of purchase. Klarna suggests that is the perfect fit for transactions between £250 – £800.
After the customer has selected Klarna's Pay later in three instalments at the checkout and paid the first instalment, the second and third instalments will be debited from the customer's account on days 30 and 60.
Slice It
Slice It is Klarna's finance solution, allowing customers to spread larger payments that average between £800 and £2000 over several months. It is a popular choice amongst a range of retailers, from homeware and high-end fashion and electrical and furniture. 
The customer applies for this credit option via a simple application process that involves a hard credit check before providing the customer with an instant on-site decision. This looks at your credit history, an affordability assessment, your age (18+) and several other factors. Unlike the Pay later options, this credit check can influence the customer's credit rating. 
Those who have used Slice it before are recognised and can use a one-tap purchase. Once the customer has been accepted, it's up to them to decide the length of payment between 6 and 36 months, as well as the amount that they pay. There are three options here:
Pay the balance in full

Pay an interest saving amount each month 

Make the minimum monthly payment (interest charges apply)
Customers have the choice of either an email or text reminder when their monthly statement is ready. There is a maximum APR of 18.9% and no compound interest. 
If Slice It is looking like it's for you, you will need to obtain authorisation from the Financial Conduct Authority (FCA) to broker a regulated lending product. You are required to have a Credit Broker Licence (CBL). 
The charges 
Like most payment providers, Klarna charges a transaction fee and a variable fee. 
Pay Later 
If you are opting for one of the two Pay Later options, you should expect to pay a 2.9% variable fee and a £0.20 transaction fee for every transaction. 
Slice It 
If you decide that Slice It is the best option for your business, you should expect to pay a 1.9% variable fee and a £0.20 transaction fee. 
The Integration 
When it comes to integrating Klarna onto your website, there are two effective ways of doing so. There is direct integration which is supported by Klarna's own Software Development Kit (SDK), or integration via a third-party platform such as Magento, Shopify and WooCommerce. 

PayPal is one of the most popular payment options, both for merchants and customers. In order to keep up with online demand for payment flexibility, PayPal has produced its own credit product, PayPal Credit, to meet this growing demand. 
PayPal describes this service as being a credit card, minus the plastic. Customers are offered 0% interest for four months on every purchase they make using PayPal credit that is over £99 (recently lowered from £150).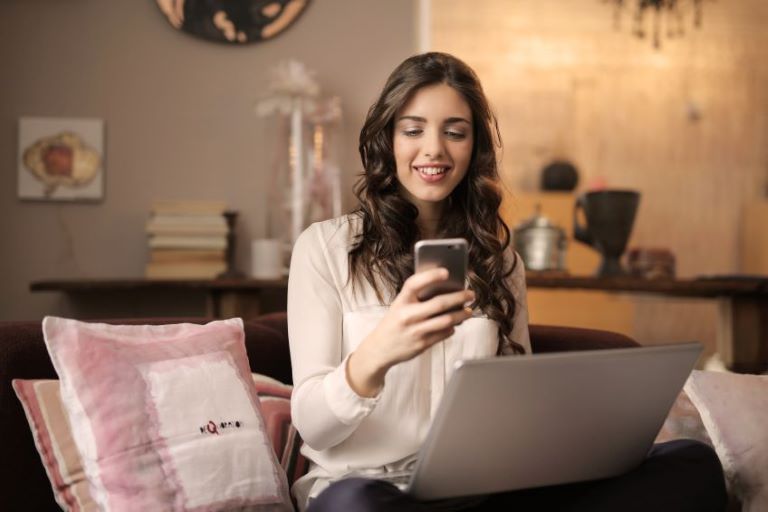 For the customer, the application process is fairly straightforward and can be done in minutes. Anyone who'd like to apply for PayPal Credit must first have a PayPal account. An external credit check is conducted before the customer is either accepted or declined for PayPal Credit. If accepted, they are given a credit limit which they can start to use immediately. PayPal Credit does not affect your customers' credit rating score. 
What do they offer?
It is a great option if you already offer PayPal as a payment option on your ecommerce site, and secondly if you want to offer customers the chance to split the cost of larger and more costly purchases. Not only does this give customers more freedom and buying power, but as a business, it enables you to engage with a wider target market and push for a higher conversion rate.
As the merchant, as soon as the customers opt for PayPal credit at the checkout, the full payment is deposited into your account and PayPal takes care of the rest, even if the customer makes a late repayment. Therefore, there is no risk to you and your business. 
PayPal provides both promotional banners and PayPal credit buttons, enabling you to advertise the fact that you offer this payment service. 
The charges 
In order to offer PayPal credit, you must first already be offering PayPal, either Web Standard, Web Pro or PayPal checkout. PayPal credit is completely free to add to your checkout, you will just be charged your normal PayPal transaction fees.
Integration 
PayPal Credit offers a relatively straightforward integration process. If you are using an ecommerce platform such as Magneto or WooCommerce there are pre-built plugins waiting for you. 

Novuna Consumer Finance is another great option if you are looking to provide your customers with finance solutions. Novuna Consumer Finance is a trading style of Mitsubishi HC Capital UK PLC, one of the UK's leading financial services companies with millions of customers across the UK and reputation for providing innovative finance solutions that help consumers and businesses realise their ambitions.
Formerly Hitachi Capital Consumer Finance, on 14 February 2022 they rebranded from Hitachi Capital (UK) PLC to their new trading style Novuna, which is derived from the Latin words "Novo" – To Make New and "Una" – Together. They feel this captures the essence of their business and their continued commitment to provide competitive products and outstanding customer experiences that their customers love.
Novuna is authorised and regulated by the Financial Conduct Authority (FCA) to provide online and high street retailers within a variety of sectors with finance solutions. It has become a popular choice amongst both SMEs and corporate multinationals alike.
What do they offer?
There are multiple consumer finance solutions available for merchants to choose from, including Buy Now, Pay Later, Interest Free Credit and Interest Bearing Credit.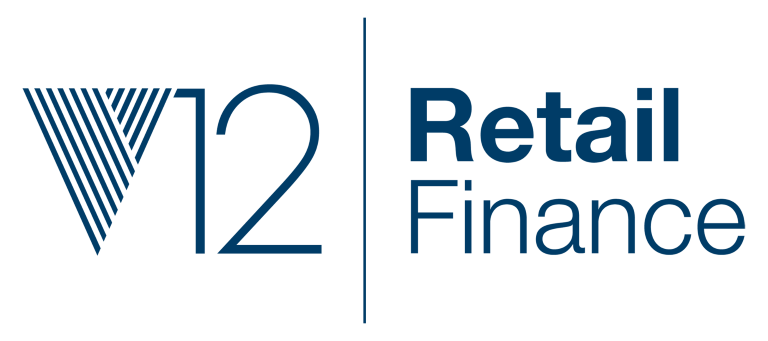 V12 is a fast-growing name in retail finance that is all about enhancing the customer experience developed alongside industry expertise and intelligent technology. They arrange and administer finance on behalf of Secure Trust Bank PLC. Secure Trust Bank PLC is authorised and regulated by the Prudential Regulation Authority in addition to being regulated by the FCA.   
Their multi-channel applications have been designed to work across all devices to meet your customers' needs. With a 24 hour a day service, they can provide fast credit decisions.  
What do they offer?
There are four options available that all vary in their offerings, some of which are, and some of which are not interest bearing. Depending on the retail finance that you opt for, terms can range anywhere from 3 to 60 months. 
Interest-free finance 
A finance option that allows you to offer finance, without the requirement to provide a minimum deposit. The load is interest-free with ranges from 3 – 48 months. 
Interest-bearing finance 
This is a traditional style of loan product over terms of 12-60 months. Customers pay an APR that ranges from 9.9% to 19.9%.
Take 5 
A five-month interest-free payment plan. The customer makes an initial payment at the start of the agreement, followed by paying the remaining balance over 5 instalments.
Buy Now, Pay Later 
The customer purchases their selected products and services and receives a payment free period for up to 6, 9 or 12 months. The balance can be settled within the agreed period, monthly instalments can be paid at an agreed APR, or customers can pay in full at a later date with no interest charge. 
Integration 
V12 have developed plugins for many popular web stores including Magento, WooCommerce and Shopify. This can be accessed via imegamedia and download either with, or without installation and on-going support for £299.

Clear Pay is another option if you are looking to add a finance option to your checkout. As part of the Afterpay Touch Group, their finance payment option is designed to increase customer loyalty, sales, conversion and total order values. It has now become a feature within many big-name online stores such as Boohoo and Pretty Little Thing.
What do they offer?
Clear Pay's consumer finance service allows the customer to split their purchase over four equal instalments, paid every two weeks. Customers pay nothing extra with this 0% interest offer for as long as they make their payment on time. SMS reminders and emails are used to prompt customers prior to a payment being due. 
From a user-experience perspective, the sign-up process is fast and easy. Once the user has completed a short form, they receive an instant approval decision. Once approved and the order has been completed, as a business, you receive the full payment amount upfront so that you can ship the order straight away. 
Final thoughts 
Although we have only touched upon just a handful of finance providers, we hope that this has given you an idea of what is available and a stepping stone to deciding whether finance and credit options are right for your business. 
Remember that it is important to ensure your legal obligations that relate to obtaining FCA authorisation and a credit broker licence, as well as ensuring that your site is operating in a PCI compliant manner. 
If you get all of these things right, finance is a fantastic way of increasing conversions, customer spend and loyalty, all of which is essential for business growth and development.