Now that Halloween and Bonfire Night are officially over for another year, we start putting all our efforts into the best time of year… Christmas.
Preparing for Christmas might seem daunting, especially to retailers and marketers, but it doesn't have to be. Let's get stuck into the countdown to Christmas, and everything in-between.
CHRISTMAS CAMPAIGN COUNTDOWN
The nights are drawing in and we're now plunged into darkness before we even get a chance to leave the office for the day. And that means one thing – Winter is coming. With it, the battle to be the top dog in the Christmas Campaigns (but really, good luck beating John Lewis).
We weren't even two weeks into November and already Sainsbury's, Aldi, Heathrow and Littlewoods had all launched their Christmas adverts. High streets are preparing for their big switch on (if they haven't 'switched on') and a lot of us have even started to buy Christmas presents.
Countdown to the nation's favourite advert
We were all on the edge of seats, eagerly waiting for the world-renowned John Lewis Christmas advert. It's not just the immense amount of creativity and inspiration that goes into the John Lewis adverts that we all love so much, but the heartwarming music that brings the true magic of these adverts together. 
According to 'the internet', the John Lewis advert song had previously been predicted. In a now-deleted tweet, audiences saw the camera pan to an anonymous figure playing the piano (we can't think who that might be…). On the 15th of November, John Lewis officially released this year's Christmas ad, featuring the wonderful Elton John! It tells the sentimental story and musical life of Elton, in true John Lewis style. Watch the 2018 ad on John Lewis' official Twitter account!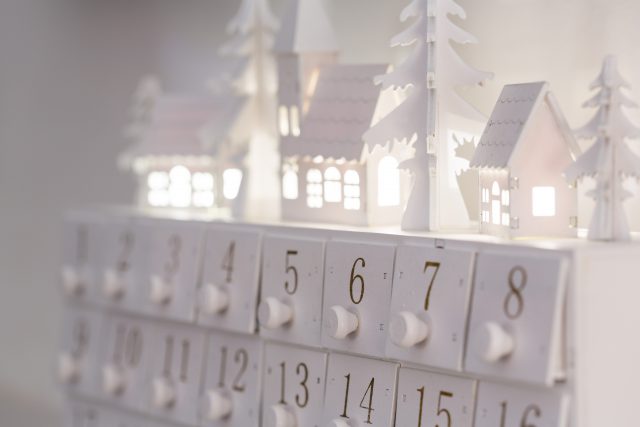 In a previous blog, we delved into the importance of focusing on a long-term content strategy for your business, and within this highlighted one significant finding; with any marketing strategy, planning is the most important stage (check out our 'Importance of Planning' blog).
With a whole host of things to consider, we look at why preparation really is key for a successful Christmas campaign!  
HOW TO PREPARE EFFECTIVELY
There is no one answer to this that will suit all businesses, but as a marketing agency, we're pretty well equipped to give an overview that everyone should be able to take a little something from. Our clients vary between sectors, which gives us a real opportunity to get stuck into a plethora of strategies. We've tried and tested what works, and what doesn't, across industries.
What can you think about for this year's Christmas campaign?
First things first, it's a good idea to sit down and think about how your business links to the festive period. If you don't understand it then you'll never truly succeed at targeting your audience with the right message over Christmas.
Ultimately, you want to be looking at a wider strategy that will combine disciplines. Whether that's content marketing combined with paid search and social media or an overall digital media strategy that looks at television, billboards, radio advertising etc. – the possibilities are endless.  
Keep the following questions in mind when creating your strategy
How will your audience respond to different types of marketing activity?
Is there an obvious divide between audiences you target across campaigns?
What is most important to your target audience over the Christmas months?
Do you have a strong social media presence?
Is there a possibility of creating visually impressive graphics and video for content?
Can you get involved in discounts for Black Friday and Cyber Monday?
When should you start thinking about Christmas?
The best thing you can do as a business is starting to think about your Christmas campaign as early as you can. This certainly doesn't mean launching any campaigns in the middle of a heatwave in summer, but give yourselves enough time to make sure you're ready to go as soon as that first frost hits. Think carefully about dates for email marketing, any special offers you can provide your customers, as well as a chance to get design work, video content, and graphics created.
MAXIMISING PROFITS OVER THE CHRISTMAS PERIOD
Retailers have had a turbulent few years, trying to adjust to consumers habits following big changes in the market. In the past few years, online shopping has risen to become one of the most important aspects of any Christmas marketing strategy, especially for ecommerce businesses looking to maximise their profits over the festive period.
How ecommerce plays an integral part in your Christmas campaign
As we draw towards the end of 2018, consumer habits continue to change. Marketers must establish this consumer evolution and embrace the uptake of new channels and approaches that truly meet the needs of the market. It will be interesting to look at how new technology in ecommerce impacts the data for sales across the 2018 Christmas period.
There are a few things to consider when establishing your Christmas campaign for an ecommerce business. Have you thought about email marketing? When is your final shipping date for Christmas? Can you utilise social media as a channel to offer last minute deals?
Maximising your profits is all about making the consumer aware of your brand, giving them the best opportunity to get what they want out of you, in time for Christmas. Convenience is key.
Consumers have evolved to expect fast and reliable delivery with easy (and often free) returns. They want stores offering hassle-free accessibility and navigation. Your online store should be no different. Can you be sure your policies are all up to scratch for your Christmas ecommerce strategy?
The run-up to Christmas and how you should get involved
A lot happens in the run-up to Christmas, and the UK consumer market has been expectant of big Black Friday deals, taking on what was originally an American campaign aimed at bringing sales to people after a busy Thanksgiving period.
Following the international success of this for retailers, Cyber Monday has merged onto the scene, bringing about a whole weekend (almost a week in some cases!) of offers for the consumer. Although this provides retailers with a great opportunity to engage with their target audiences, competing for consumer attention during this period is HARD. Let us tell you.
When it was first introduced, Black Friday was predominantly an in-store experience, but in recent years we have seen more and more ecommerce retailers offering big discounts online, (see: convenience).
Discounts are dropped into consumers inboxes at midnight, luring people in the store to get the best deals, or offering flash sales on select products throughout the day. This is one of Amazon's favourite tactics – and it really works. In fact, they have already provided a preview of a few of their hottest offers – getting consumers excited and prepared before the big day arrives.
ADVANTEC'S FAVOURITE CHRISTMAS CAMPAIGNS
We couldn't do a Christmas blog without looking at previous Christmas campaigns gone-by, so we've delved into the archives and looked at a few of our favourite Christmas Campaigns. What are the core values of each successful Christmas campaign you've seen?
We're watching the way that these campaigns are executed evolving before our eyes. And that's no bad thing. Retailers are taking their traditional television advert and enhancing it, with social media hashtags, and in-store merchandise ensuring that the Christmas campaign is spread across different mediums.
It is essential that you integrate a number of different marcoms across your Christmas campaign to ensure that your target market are provided with a truly immersive experience. This is a significant player to creating a truly memorable campaign that offers the ROI that you want.
You can watch the full return of Heathrow's favourite bears for 2018 now, as well as take the 'Which Bear Are You?' quiz here. This is one very clever marketing campaign to take note of.
But still the teddy bears' return in 2017, in a sequel that tells an endearing and heart-warming 50-year love story, will always be our favourite advert from Heathrow (it still gives us goose pimples).
Thanks to The Telegraph, Christmas has come early this year. They're already doing their bit for society (or all the Christmas lovers) by providing us with every John Lewis Christmas advert ever here. If you're as obsessed as we are, you could even subscribe to John Lewis' YouTube channel which, again, features all their old ads!
Admittedly, we do still have our favourite ad (which is quite a tricky decision to make) but, we're sure you'll agree that this penguin love story truly captured the hearts of our nation in 2014.
As it's only the 8th of November, Santa isn't quite making his way through the skies just yet. But come December 1st, he is on his sleigh, in full work mode ready to drop presents off all around the world. And what's better than being able to track where he is?
NORAD has provided the ability for us to do just that, with the yearly satellite Santa tracker. It's an amazing campaign, that uses the North American Aerospace Defense Command satellites, to track Santa in real-time. It's amazed children (and adults) worldwide for years, and their efforts continue to baffle people.
So, don't forget to get tracking Santa's worldwide journey on the 1st of December.
It's never too late (or too early) to start thinking about what additional efforts you could be putting into your Christmas marketing campaign.