If you've stumbled across this article, you're likely to be somewhere in your search for either a new or an additional payment gateway for your online shop. And, like most, you're probably feeling somewhat confused by the whole thing. We can tell you that you're not the first, and you're certainly won't be the last to feel slightly baffled by the world of payment gateways, particularly if you're new to ecommerce.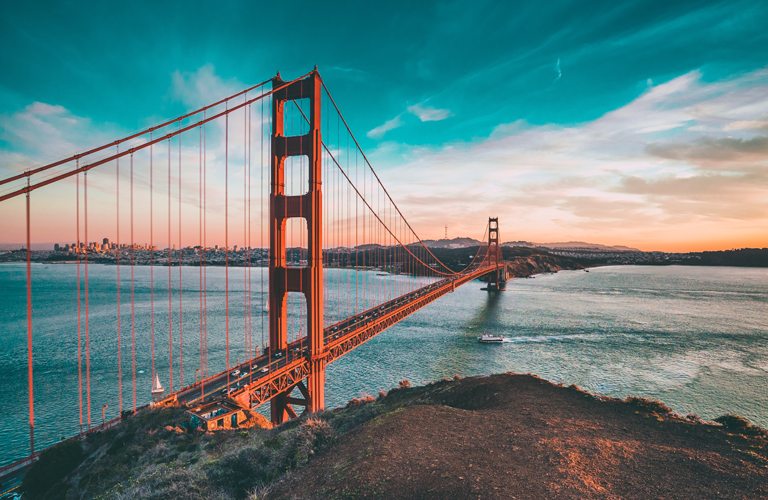 Whether you're an SME or a business operating on a much larger scale, your choice in payment gateway is an important cog in the wheel to online success. We know it sounds cheesy, but it's true. Finding the right payment gateway is important and doing your research is key.
As an agency that specialises in all things ecommerce, we are here to give you a little helping hand. We introduce you to the second in the blog series 'Online payments options for ecommerce'. As we move on from the first in the series, which introduces the payment gateways concept – what a payment gateway is, its job in the grand scheme of ecommerce, this blog homes in on how to choose a payment gateway that will meet your business's requirements. It also acts as a guide to some of the most popular payment gateways available such as PayPal, Stripe and Braintree.
What is a payment gateway?
Let's go back to basics here. You have decided to expand or introduce your business into the online world. You've chosen your ecommerce platform – maybe Magento, WooCommerce or Shopify. Development is in full swing. How exciting! But before you can start taking payments online, you need to build the process that allows you to do so. Think of it like building the till system in a shop. This is where the payment gateway joins the party.
If you're unsure of exactly what a payment gateway is, in  'An introduction to online payments options for ecommerce', we explain what a payment gateway is and how it works.  In case you haven't read our first blog, or you've forgotten, let's go through a quick recap.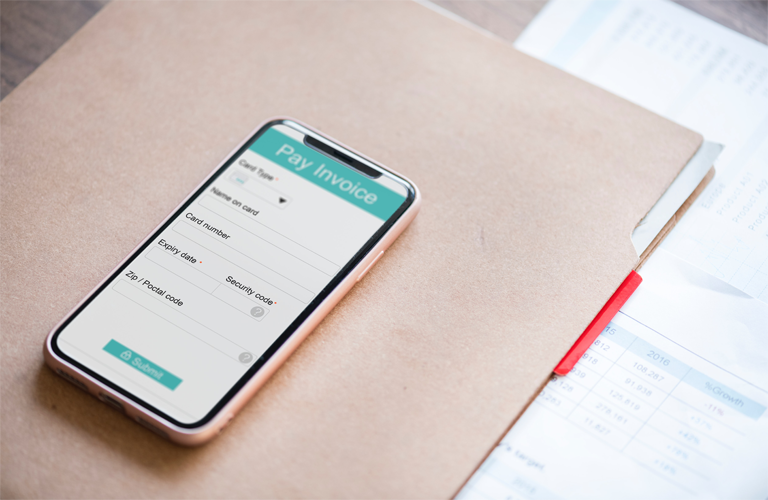 When your customer makes the decision to purchase a product from your traditional brick and mortar store, the customer wanders over to the checkout where they can make a payment. To make a card payment, the customer will do the magic wave or pop their card into a PDQ card machine. This machine is essential for allowing your acceptance of card payments. It acts as a mediator between the customer, their payment details, the payment processor and you the merchant.
An online payment works exactly the same way. If you want to take card payments online, of course, you can't just magic up a PDQ machine over the internet, (that would be pretty cool but it's just not going to happen). Instead, your payment gateway is your key to taking payments online.
To summarise the payment gateway…
plays an essential role in transmitting the customer's personal payment data safely and securely.

encrypts payment data via tokenisation.

passes encrypted data to the payment processor who then checks if the funds are available. If available the payment processor deposits the funds into the merchant account. The merchant account then deposits funds into the business account.  
Things to consider when choosing a payment gateway
It's certainly not a 'one size fits all' kind of situation when it comes to payment gateways. There is a vast selection of payment gateways on the market that all vary, some more than others, in what they are offering. Some are perfect for SME businesses, whereas others cater for larger and rapidly expanding sites. Choosing a payment gateway requires you to strike a balance between what will appeal to your customers, what will make your stand out from competitors and what will work for your business.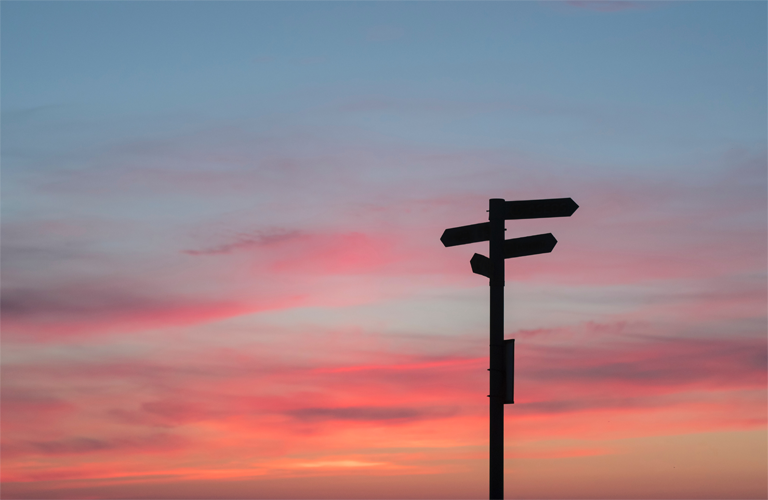 From integration methods and security compliance to price and flexibility on payment methods that you can offer to your customers, you need to get to grips with what is being offered and how it fits your business needs. There are a few things to consider when exploring your payment gateways options…
Classic or modern?

Integrated or hosted?

Level of desired customisation and UX

Developer resources available

Integration process

API quality and resources

Time Security and compliance

Pricing

Reporting

Payment methods available
Classic or modern gateways?
Gateways are sometimes referred to as being 'classic' or 'modern'. Don't panic if the payment gateway that you are considering does not explicitly state whether it is a 'classic' or 'modern' gateway (in fact they probably won't), you'll be able to work it out by keeping an eye out for a few characteristics.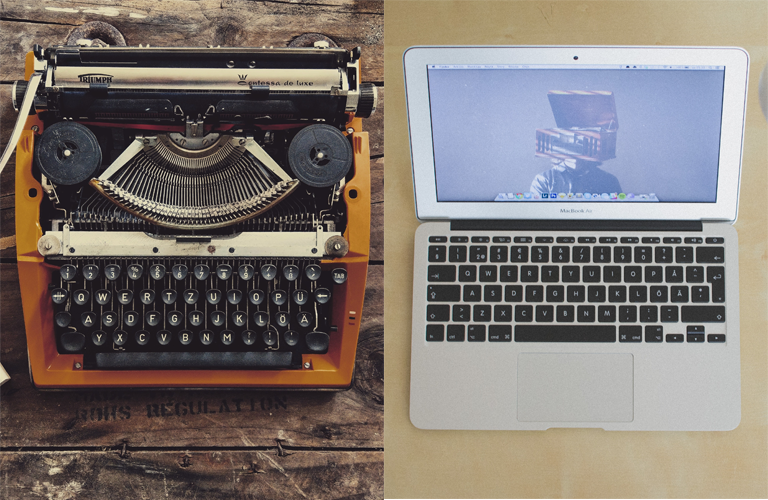 Things to consider when choosing between a modern and classic payment gateway:
Developer resources

; do you have access to developer support?

Cost and budget

;

how much are you looking to spend on your payment gateway?

Time

; how quickly do you need your payment gateway up and running?
So how do modern gateways differ from classic gateways?
If you go for the classic gateway option, you are going to need to set yourself up with a merchant account. This can be done a number of ways, but the most important thing to note is that you will need to take some time to compare fees to work out what is going to be best for you. Secondly, because classic gateways are commonly integrated via API, it's likely that you will need some form of developer support to integrate your payment gateway.
The biggest difference between a modern and classic gateway is that modern gateways do not need to acquire a merchant account. You may find that modern gateways are also referred to as full-service payment providers because they provide both the payment gateway and the merchant account. The likes of Stripe and PayPal are examples of modern gateways. They are known for being easier to set up than classic gateways, however, efficiency and ease does come with a cost.
In comparison to classic gateways, modern gateways tend to charge a higher fee. It's no surprise, essentially they are doing more work. They will collect and encrypt the data, draw and validate the funds and then deposit them into your bank account. More steps require more security, and therefore pricing is relative.
Hosted or Integrated?
You are also going to need to decide if you would like a hosted or integrated payment gateway. If these terms are new to you then here is a brief explanation.
Hosted payment gateway
Hosted payment gateways do exactly what they say on the tin – they host your payment process. Providers that offer a hosted payment gateway service take the payment process, and the responsibilities that come with it, into their own hands.  This is generally done away from your site on the providers hosted payment page, although can sometimes appear within an iframe on your site.
Integrated payment gateway
With an integrated payment gateway (sometimes referred to as non-hosted) the customer enters their payment details within a payment process that is integrated into your own site. The gateway then accesses their payment details directly from your website to process the payment.
If you choose an integrated payment gateway, an Application Programme Interface (API) is used to connect your online platform to the payment gateway. This means that rather than being sent to gateways hosted payments page, all payments occur on your site.
So what do you need to think about when deciding between hosted or integrated?
Level of customisation required
To what extent can you customise your payment page so that it is alignment with your branding?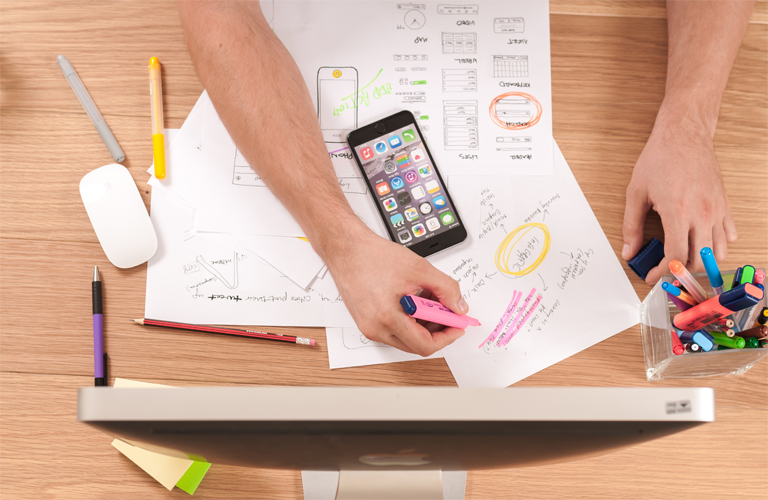 Often integrated payment gateways enable a high level of customization of the payments page in comparison to hosted payment gateways. This means you have control over how your checkout process appears in addition to the ability to create a checkout that is in alignment with your website and its branding. Be sure to establish what level of customisation you'd like to achieve and which payment gateways are able to support your needs.
UX
Some merchants find that processing payments without redirecting customers to a third-party site is key to increasing conversion rates. If your online sales reflect a similar trend, look out for payment gateways that create a seamless checkout experience where the customer will not even realise that they are not on your site.
Developer resources
Do you have the developer support available to opt for options that require a level of technical knowledge?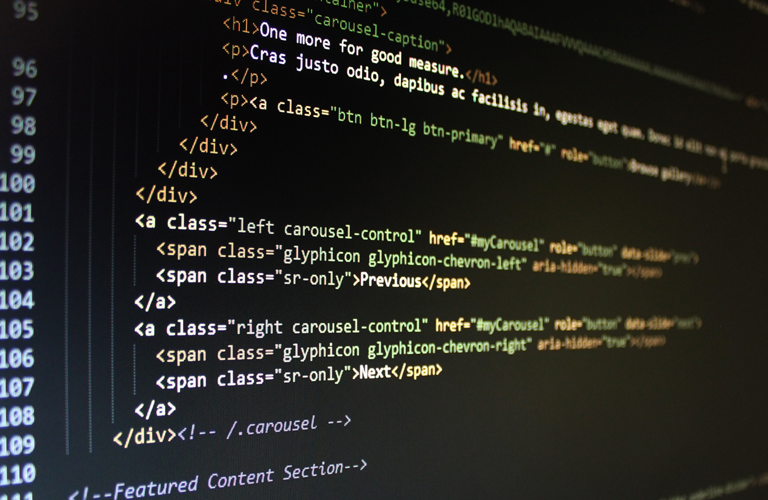 Not all gateways require developer support – generally, those which are integrated via HTML can be done so fairly easily. However, if you are looking for a gateway that requires API as part of the integration processes, a common characteristic of integrated payment gateways, working with a developer will be essential as this requires some level of technical knowledge. Before deciding on your gateway, ensure that you have some developer support so that your integration is smooth and successful.
API quality and resources
There are many payment gateways that take care to support developers by providing Software Developer Kits (SDK), support documentation as well as copy-and-paste coding (for both HTML and API) integration. All of these handy little tools will naturally speed up the integration process so look out for these if you are looking to start taking payments online fairly promptly.
Additionally, most popular ecommerce platforms such as Magento, WooCommerce and Shopify provide modules/plugins for a variety of popular payment gateways including Stripe, Square, Amazon Pay and Braintree. Some are free, whereas some you have to pay for.
Some gateways will also provide a sandbox, which is a useful tool that your developers can use to test the gateway at little or no cost without making any changes to the live site.
PCI compliance and security
Security should be right up there on your priority list. The online payment world is a vulnerable place, and it is essential that you have the right measures in place to protect both you and your customers.
Have you checked your PCI responsibilities? When you are exploring your payment gateway options, you will see the term 'PCI compliance' floating around a lot. The Payment Card Industry Data Security Standard (PCI DSS) is the standard that must be met by anyone that is handling customer sensitive payment details when selling online.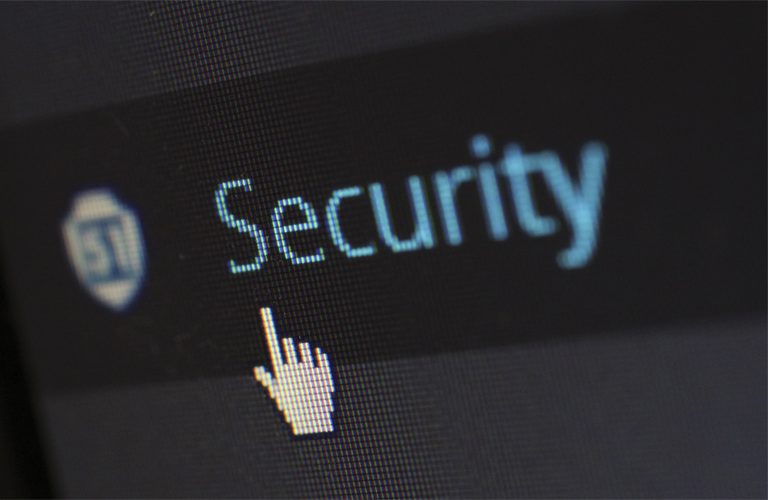 Generally, hosted payment gateways will take care of PCI compliance for you, however, you are responsible for PCI compliance when opting for an integrated payment gateway. Even if a payment gateway markets itself as PCI compliant, we would always advise that you still check your PCI compliance responsibilities, as failure to do so could result in big fines.
Many gateway providers will include fraud detection and 3D card authentication within their pricing, but keep an eye out for hidden fees. You need to ensure that it is adequate enough for your ecommerce site. The stronger the security, the better. In addition to protecting you as a merchant, it is essential that you look out for fraud protection tools used to protect customers both during and after the transaction.
Pricing
Pricing ranges vary depending on your gateway choice. Many payment gateways will charge a transaction rate percentage, which can range anywhere between 1 – 5%, in addition to a fixed transition fee that will typically range anywhere between £0.15 – £0.30. Some gateways offer a tiered pricing scheme, whereby the more you sell, the lower the transaction rate percentage.
You will also need to keep your eyes peeled for setting up fees, but more commonly, monthly fees which generally range between £20 – £50. Some providers will not charge for monthly and set up costs, but it's well worth investigating before you make your decision. There may also be chargeback fees to consider.
Reporting
As you would in a traditional brick and mortar store, you will want to track your online sales. When choosing your gateway, take time to find out what reporting packages are included and to what extent they provide easy and useful real-time tracking.
Payment methods
What payment methods would you like to offer your customers? If your online business revolves around selling low decision making goods or FMCG, few clicks and quicker checkouts are perfect for making the checkout process easier, quicker and more simple for your customers, which ultimately results in an increase in conversions. You may want to opt for a payment gateway that can provide payment wallets such as GooglePay and Apple Pay or trusted payment providers such as PayPal and Amazon Pay.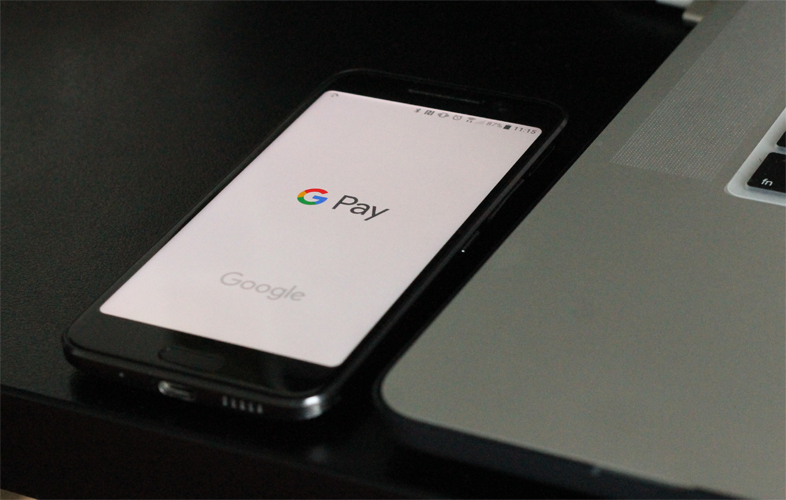 If you are selling high decision making goods and services of high value, you may want to consider how payment gateways that enable you to offer finance solutions at the checkout such as Klarna and PayPal Credit, as a softer payment option.
Do you need to provide repeat billing for subscription products and services? You will need to keep an eye out for payment gateways that enable to do this for either little or no fee.
Payment Gateway Options
There are so many payment gateway options out there, it can be difficult to decipher who's offering what and how they could benefit you. This is not a comparison, nor is this a review of payment gateways. To put it simply, we have started the research process for you, pulling together some of the key information and characteristics of a few of the most popular payment gateways. These include:
Needless to say, there are many other options out there, but this is designed to give you an idea of what is available for a variety of businesses whatever the size or aim. Don't forget that you can have more than one payment gateway (you may be looking to add another gateway to your site).
Of course, once you have an idea of which payment gateway, or gateways that you are going to go for, you are going to have to take a look at their website and services to confirm that the service is right for you. Please do bear in mind that pricing is correct as of the time this article was published. Please ensure that you check to price with the provider in addition to your PCI responsibilities.
PayPal
Let's kick things off with the brilliance that is PayPal; a worldwide, internationally friendly payment provider that we all know and trust. These guys really know what they're doing when it comes to providing online payments and that's why over 7 million businesses worldwide rely on their services.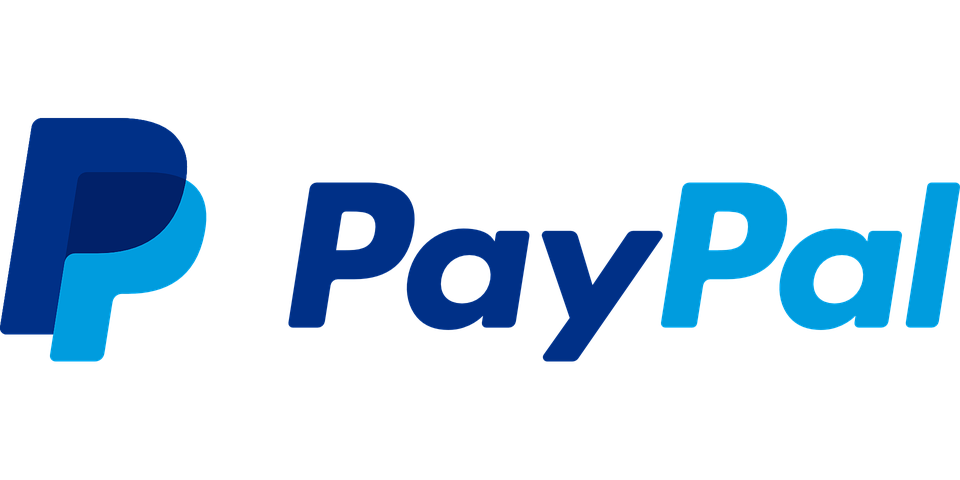 PayPal offers a number of payment solutions for all of your online payment needs. There are two popular solutions that you're going to want to know about:
Web Payments Standard
Web Payments Pro
Both combine the functionality of a payment gateway and merchant account, however, differ slightly in the experience that they provide to both you, the merchant, and the customer.
PayPal states that Web Payments Standard is most suitable for small businesses that are looking to get started on taking payments online, whereas Web Payments Pro is designed for medium businesses, (or larger), who are looking for a little more customisation when it comes to the checkout experience that they provide.
Payment options
Debit card and credit card

PayPal account

When opting for Web Payments Standard, you also give your customers the option to pay via PayPal's One Touch™ Checkout.  
Integration
The biggest difference between the two solutions is that Web Payments Standard is integrated by copying and pasting a simple HTML code into your site, whereas Web Payments Pro uses API.
If you are opting for the latter, it's going to be likely that you will require developer support to do so. Alternatively, many ecommerce platforms such as Magento and Shopify have already integrated PayPal into their shopping carts.
Hosted or integrated?
The quick answer here is both. Web Payments Standard 's checkout process will take customers to a PayPal hosted page to proceed with the payment, whilst Web Payments Pro uses the power of API to keep customers on your page during the checkout process, therefore providing an integrated payment gateway service. By opting for the latter, you have more freedom on the level of customisation.
Compliance and security
Website Payments Standard – PayPal handles all of the customer's card information and therefore, take care of the PCI compliance when you opt for this service.
Website Payments Pro – Before the payment data is passed to PayPal you handle the customer's data, therefore it is essential that you have PCI compliance in addition to an SSL certificate.
Both services provide comprehensive PayPal data security and fraud protection. PayPal Pro also provide 3D Secure with Verified by Visa and MasterCard SecureCode in addition to advanced fraud management filters and address verification.
Support and reporting
Paypal's website is full of support documents for developers, in addition to a Help Center, Merchant Technical Service, Paypal Partner directory and PayPal StackOverflow forum for both developers and merchants. For your customers, Live Customer Support is available.
As a merchant, you can also receive payment notifications by using either Instant Payment Notifications (IPN) or Payment Data Transfer (PDT) which allows you to track inventory, profit and loss.
Cost
Web Payments Standard
No monthly fees, no setup fee

Fees can range between 3.4% + 20p per transaction to 1.9% + 20p per transaction depending on monthly sales volume. The higher your sales volume per month, the lower the transaction fee.
Web Payments Pro
Stripe
Stripe is one of the newest and up-and-coming payment service providers available. Since it was founded by Irish entrepreneurs John and Patrick Collison in 2010, Stripe has created a name for itself as being one of the most favoured PSP systems available, being used by the likes of Deliveroo, John Lewis and ASOS.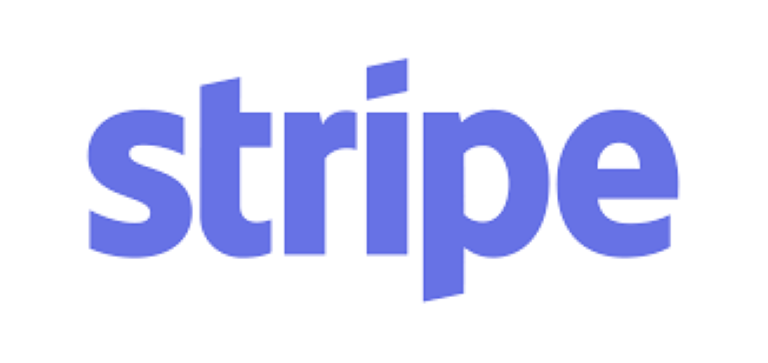 Payment options
Credit and debit card

Wallet payments (such as Apple pay and  Google Pay)

Local payments (iDEAL and Alipay)

Payments in 135 different currencies.

If you are looking for repeat billing, Stripe offers a separate

billing integration

for this.
Hosted or integrated?
There are two ways of integrating Stripe Payments into your website or mobile app: Stripe Checkout or Stripe Elements. With Stripe Checkout, customers are redirected to a stripe-hosted page, whilst Stripe Elements allows you to embed Stripe into your own checkout page whilst using input fields which are hosted by Stripe.
A big part of what Stripe is all about is helping merchants to achieve 'conversion-optimised' checkouts. Therefore, both Stripe Checkout and Stripe Elements are designed with a seamless feel in mind. Customers hardly notice that they are leaving the page or completing a payment form that is hosted by Stripe.
Both options give you the opportunity to customise your checkout with your own branding and colours and, as expected, the checkout is responsive across a range of devices and will dynamically provide localisation based on card details inputted.  
Integration
With a site that is full to the brim with world-class support documents, libraries, versioned API changes and so much more, Stripe strive towards being developer-centric and place a heavy focus on supporting developers to achieve a pain-free and highly effective integration across a range of web projects.
Stripe also provide lots of open source plugins with the likes of Magento, WooCommerce and Shopify, which are designed to make integration smoother.
It is definitely worth noting at this point that it is going to be unlikely that you're going to be able to integrate Stripe and use it to its full potential without the support of your developer.
Compliance and security
Stripe has been certified with PCI Level 1 – the highest and most stringent level of certification available. However, this compliance is a responsibility that is shared with both you and Stripe. Stripe say that they do all of the heavy lifting, however you will need to ensure that your payment pages are served securely by using Transport Layer Security (TLS) and review and validate your own PCI compliance annually.
Stripe has developed 'Stripe Radar'. This machine learning fraud system is built into Stripe to help detect and block fraud. Dynamic 3D Secure also reduces your risk of chargebacks and fraud by providing an additional layer of authentication.
Cost
No monthly fees

Stripe is charging 1.4% + 20p per transaction, with some fluctuations in pricing based on volume as well as payment outside the EU.

They also charge a 2% fee for each currency conversion.
Within this fee, Stripe also includes fraud protection, automated billing (should you require it), set up and reporting. Refunds are also not charged for, nor are credit cards.  
Reporting and support
Stripe support you in staying up to date on reports and figures produced from your sales. Those who are a fan of data will love Stripes dashboard, which enables you to customise charts and analytics to meet your needs whilst collecting real-time reporting and data. There is 24/7 support via email, phone and a chatbot service.
Braintree
Moving on to Braintree. This Chicago born company was acquired by PayPal in 2013 with the goal of propelling online payments globally. Braintree provides both a bank-sponsored merchant account and the payment gateway in an all one online payment solution. As a trusted gateway used by some big names such as Uber, Airbnb and Skyscanner, this is becoming an increasingly popular choice for ecommerce businesses.
Braintree offers a number of products for merchants, but for the purpose of this article, we'll focus on Braintree Direct and briefly introduce you to Braintree Extend.
Braintree Direct is your all-in-one payment gateway and a merchant account that will enable you to sell to customers. Braintree Extend is a tad more complex and most suitable if you need to share payment data with partners.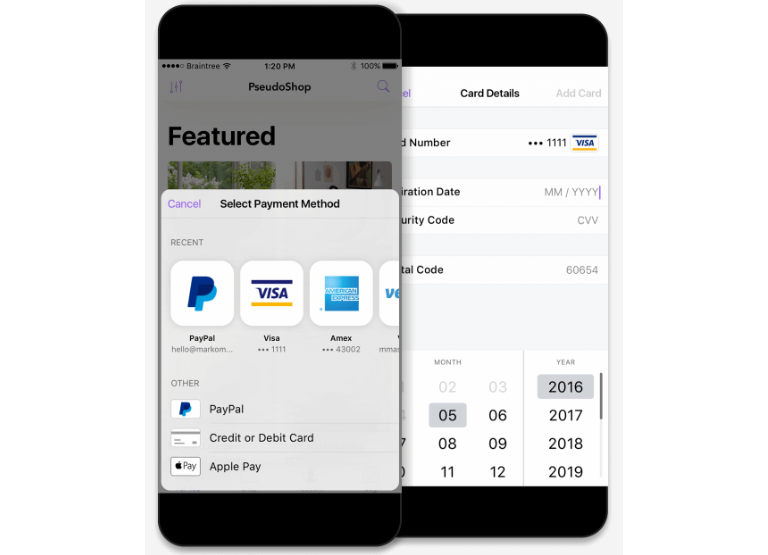 Payment options
What payment options does Braintree offer? The answer here is loads! With Braintree, you are spoilt for choice when it comes to being able to offer your customers multiple payment methods.
Credit and debit cards

Digital wallets (including Apple Pay and Google Pay)

PayPal (including PayPal credit)

Klarna

Bitcoin

Local payment methods such as iDEAL and giropay

Recurring billing
Hosted or integrated?
The short answer? Hosted. And for the longer answer…Braintree places a heavy focus on user experience and driving conversions. They offer two check-out options:
Drop-in UI

– a ready-made pre-formatted form checkout with hosted fields

Custom UI

– a customisable checkout with Braintree hosted fields

They aim to make the checkout processes as seamless as possible by using iframes with hosted fields for the input of sensitive data. So how exactly does this work?
These clever things allow you to keep the payment process on your site, rather than sending your customers elsewhere. The customer completes the form, which includes Braintree's hosted fields.
You can also integrate PayPal into the checkout. Customers can click on the PayPal button and a new window or lightbox where they are able to enter their PayPal credentials. There is also the opportunity to take advantage of PayPal One Touch, whereby customers can purchase goods via PayPal without having to enter their login credentials.  
Compliance and security
Although the hosted fields handle your customer's sensitive data safely and in compliance with PCI, integrating with Braintree does not automatically fulfil your PCI compliance requirements – they state that it 'typically qualifies you for the SAQ A PCI compliance from'. As the merchant, you are still required to complete an annual Self Assessment Questionnaire to remain PCI compliant.
Braintree offers two options when it comes to fraud protection:
Basic Fraud Tools

Advanced Fraud Tools.
Both options require no additional fees, unless you opt for the Kount Custom, rather than Kount Standard from the advanced tools options. 3D Secure is also available, which works by adding an authentication step.
Integration
When it comes to integrating Braintree, this is definitely one for your developer as you will need to use API. Their APIs can be accessed free of charge in addition to client and server Software Development Kits (SDK) to enable you to complete your integration.  With a website bursting with support articles and developer documents, much like Stripe, Braintree is very much developer focused.
Many ecommerce platforms have partnered up with Braintree to provide pre-built in plugins/ modules. Braintree also provides a sandbox test environment where you can create users and roles, run test transactions and explore the functionality of the Braintree gateway.
Cost
No monthly fees

1.9% + 20p fee per transaction

A fee of 2.4% + 20p is paid for American Express transactions

1% fee is incurred for transactions that occur outside of your local currency.
Reporting and support
Braintree provides Control Panel reports which allow you to track payment data. You can carry out advanced transaction searches, report on decline analysis and settlement batch summaries as well as webhooks which provide real-time information of events occurring within your gateway.
On top of an abundance of support articles and developer documents, Braintree also provides 'White-glove' support, where your questions can be answered quickly.
Amazon Pay
Amazon offers an online payments processing service, known as Amazon Pay. As with their style of online shopping, their payment gateway is designed to provide customers with an efficient and easy check out experience. And for you the merchant? You can benefit from a simple to integrate on-site, mobile-friendly checkout that has been designed to reduce cart abandonment, increase your customer reach and appeals to your audience demographics.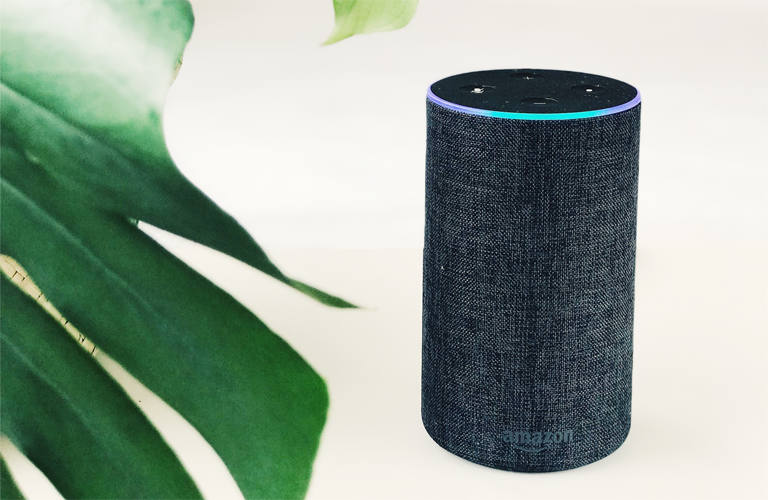 The buying process has been designed to be quick, easy and sleek and therefore perfect if you're selling products and services that require adherence to the characteristics of a low decision-making process. The customer simply logs in to their Amazon account (where their payment details are already stored) and are then taken through a payment process that takes a matter of seconds to complete. There is no need to enter any payment details because they are already stored.
You can also integrate Alexa Skills into Amazon Pay which enables Alexa users to pay seamlessly by voice.
Payment options
Credit and debit card

Automatic payments/recurring billing

Multiple currencies
Integration
Amazon Pay used simple API-driven integrations. There are lots of developer resources, integration and UX guides, SDKs as well as a sandbox to support with integration.
Cost
No monthly fees or setup fee

They charge per transactions with a 3.4% processing fee and a £0.20 authorisation fee. The processing fee reduced per monthly payment volume to a rate as minimum as 1.4% for monthly payments above £55,000.

A cross border fee that ranges between 0.4% and 1.5% depending on the country where the payment method is issued.

If a customer makes a transaction that requires a currency conversion, you are also charged an additional 2.4%.
Compliance and security
Amazon does three things in the effort to keep both you and your customers protected. Amazon's A-to-Z Guarantee is in place to protect your customers in addition to Amazon's fraud detection and prevention technology which helps to reduce bad debt. Customers can be validated and verified with the familiar and trusted login.
Reporting and support
You are provided with a Customer Metrics page, which gives you an insight into customer satisfaction. Amazon Pay uses Transport Layer Security (TLS) and Secure Socket Layer (SSL) protocol. The TLS is used to securely transmit buyers' personally identifiable information, cardholder data, communications from merchants' servers to Amazon Payments' API endpoint and IPN's sent to merchants endpoints.   
WorldPay
Chosen by over 300,000 small to medium enterprises, Worldpay is one of the largest payment processing companies. The online services include a payment gateway, a merchant account as well as online payment methods.  

Payment options
Debit and credit cards in over 116 currencies

PayPal

Subscriptions

Apple Pay, Google Pay and Samsung Pay
Hosted or integrated
With Worldpay, you can choose between both a hosted payment page and an integrated payment page. The hosted payment page is ideal if you are a new business venturing into the world of online payments, whereas the integrated gives you far more flexibility in the design of the payment page UX and is therefore ideal if you are looking to focus on developing your UX to drive conversions.
If you opt for the hosted pay page, customers are taken to a Worldpay hosted page, where they can make their payment, before being redirected back to your website. You can choose as to whether this opens within a full page redirect, a popup or within an iFrame.
When choosing the integrated pay page, customers add items to the shopping basket, proceed to the payment page hosted on your site and then their details are sent to Worldpay's payment gateway where the payment is authorized.
Integration
Whilst the hosted payment page is relatively straightforward to integrate, the integrated page will require the support of a developer. The Worldpay site features an abundance of developer support for the integration of the Worldwide Payment Gateway using their own XML API.
Support and reporting
Worldpay provides a reporting platform where you can motor transaction and obtain reports on all your required online sales activities such as transactions, settlements and disputes.
Compliance and security
Hosted payment gateway – Worldpay take care of all of the payments on a PCI compliant hosted page.
Integrated payment gateway – You will be required to obtain PCI compliance as you are handling customers payment data.
Both products come with a built-in fraud screening risk management system.
Cost
Worldpay provides three price plans for their online payment gateway products. These are:
Simplicity

Fixed monthly

Pay As You Go
None of the above charge a joining fee and include 24/7 customer support. Here is a break down:
Simplicity
10p gateway fee per transaction (after the first 350 transactions)

A monthly fee of £19.95
Fixed monthly
A monthly package fee of £49.99 which includes transactions up to a threshold turnover level and authorisation fees
Pay As You Go  
An online set-up fee of £25

No fixed monthly commitment and a single transaction rate (where transaction percentage rates are based on monthly card turnover)

Transaction and authorisation fees

10p per transaction gateway fee

Premium transactions incur a higher fee



Final thoughts
We hope that this article has somewhat offered a little helping hand when it comes to choosing your payment gateway as well as opening your mind to the services available and being used by businesses just like yours.
In the next iteration of our blog series, we will be discussing the different payment options that are available for you to offer to your customers and how this links to online success.
If you have any questions on the content discussed, please get in touch We are always happy to answer any ecommerce questions that you may have.