SEO tools come in all shapes and sizes, varying from free to use to one-off payments or subscriptions, and are designed to help digital marketers troubleshoot common SEO related scenarios. Some tools have been around for many years now; others are over a decade old, which shows how useful they are to the SEO community – and new tools are being developed every month as technology advances in the industry. 
One area where we see some of the biggest advancements is in the browser extension scene. Web browsers like Chrome are constantly improving their general functionality, allowing 3rd party applications to take advantage of the DOM environment and give even more functionality to users. 
What are SEO Browser Extensions
Search engine optimisation (SEO) browser extensions allow you to see specific types of data about the web pages you visit.
This can be very useful information as it allows you to spot technical errors, read page content, and find out how your competitors are doing. 
You can also use SEO browser extensions to check how a particular keyword ranks in Google search results, find backlinks for any site or web page, find broken links on a web page, or even see if there is a mobile version of the webpage.
Top SEO extensions that we use every day
One of the newer SEO extensions is Conductor for Chrome – a companion to the Conductor Platform, an SEO marketing solution that helps businesses grow their organic channel. This feature-packed tool is free to use and has quickly become one of the best SEO extensions we have found. It delivers top-level SEO metrics in a neat package, making it easy for anyone to start uncovering SEO opportunities by just clicking on the icon. 
The tool is great for auditing web pages and competitor analysis. Quickly see how other sites are structuring their content, which keywords are being focused on and run a general health check to see how good their SEO is compared to yours.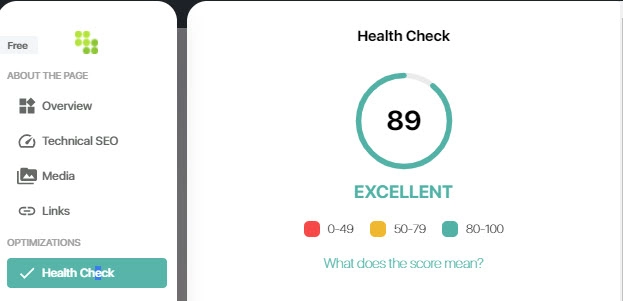 FAT RANK – famous for checking ranks quickly!
Do you ever need to quickly check how well a site is ranking for a specific keyword? I often find myself in a situation where I want to know how well a website is ranking for a particular keyword – this is where Fat Rank comes into play. After clicking on its icon, you can enter your keyword, and the extension will see how well the current website you are on is ranking in Google. You can also select which GEO the tool should target, giving you accurate results every time!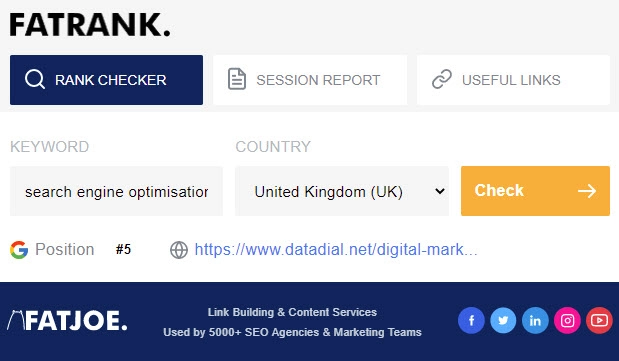 Keyword research is an essential part of SEO, but it can time consuming, and sometimes it's hard to find keywords to focus on that don't have much competition. KE allows you to research in Google search, offering many suggestions related to the keyword you just typed in. It also shows you what other people have searched for while using that same keyword. 
The tool goes a step beyond once you purchase credits – it allows you to analyse any domain to see what keywords it is currently ranking for. Credits are cheap: $10 will last a few months with moderate use!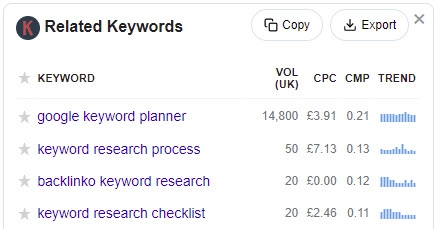 Keyword Surfer – fantastic free keyword research tool!
A great alternative to Keywords Everywhere – I use both often at the same time. This tool also provides related keywords based on what you are typing into Google, displaying the keyword info in a panel on the right.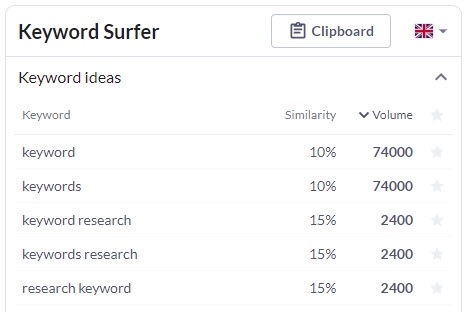 Meta SEO Inspector – great for quick HTML and markup checks!
For quick onpage SEO analysis, Meta SEO Inspector is often the tool of choice. A single click on its icon will display all HTML markup on the webpage you are on, highlighting important SEO factors. It will show you all meta-data and structured data so that you can quickly see how the webpage is optimised, along with any occurring errors.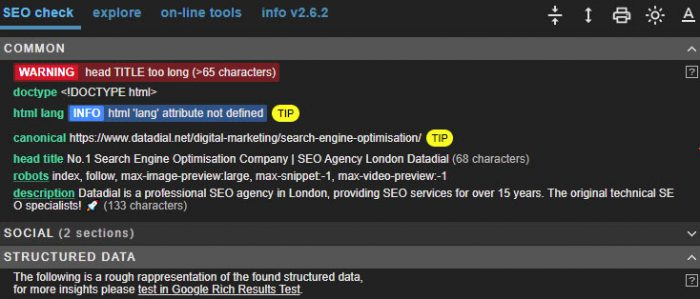 MozBar – perfect for measuring DA/PA!
When trying to identify the DA or PA of a webpage for backlink placements or competitor analysis, you need the MozBar. Moz created these metrics, so it makes sense to use their extension – DA/PA are still the most common domain and page strength measurements.

SEOQuake – comprehensive all-rounder!
One of the first extensions to offer a complete SEO overview of webpages is SEOQuake. There are two ways to use the tool; the first is by analysing the search results – it provides key SEO stats on the domains that are currently ranking to judge the competitive nature of the keyword typed into Google. The second is page analysis; by clicking on the SEOQuake icon, you can audit the current webpage you are on and see how well it is optimised. You can see things like keyword density, page audit for common SEO factors, internal and external link info – you can also compare domains which is useful to see how your content stacks up.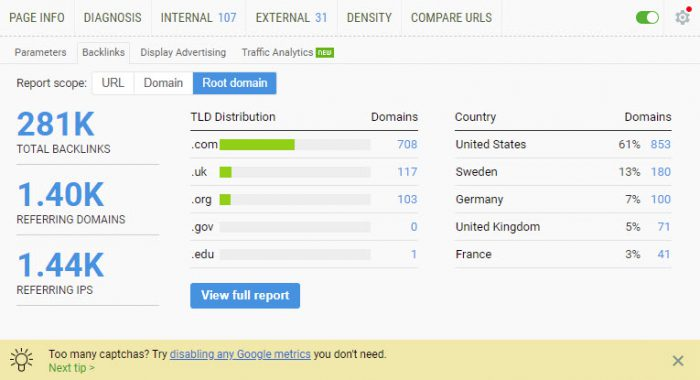 Web Vitals  – great for monitoring core web vitals on the go!
With Core Web Vitals becoming a ranking factor as of June 2021, it's important to know how to measure your site and see how well it performs and competitors. The Web Vitals extension allows you to see these important metrics live as you browse around a site. The extension does not provide in-depth analysis like Lighthouse or The CRuX Report, but it is useful to see actual field data. Tools like Lighthouse provide lab data which means the metrics are derived from a throttled down user experience scenario and not necessarily a true reflection of your website.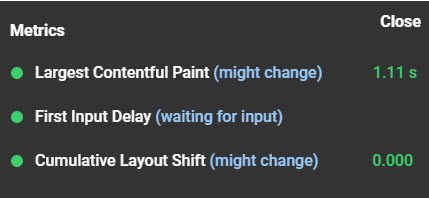 Check My Links – great for finding broken links!
Finding broken links on a webpage is not always as straightforward as we would like! Check My Links is an easy to use extension that scans the webpage you are on, checking that all links are working and highlighting them as it goes along. Green links are resolving as they should, but red links are broken and should be addressed. You can use this extension to find broken links on other people's websites, too – opening up opportunities to contact these websites and provide an alternative URL to the broken one you just saw.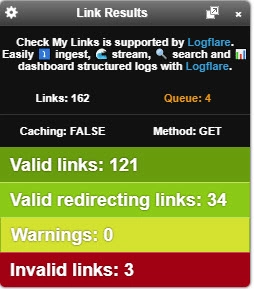 I hope you found something new on this list and that it helps you with your SEO efforts. These are the browser extensions that I use almost every day, and for a good reason – they all do what they are meant to do very well. 
Most of these are free to use – Keywords Everywhere has a freemium model, but I recommend purchasing some credits; as mentioned, $10 goes a long way. You will be able to carry out much more extensive keyword research, so it's a great choice for finding a boatload of keywords!
If you found this post useful, please feel free to share it across your social networks!